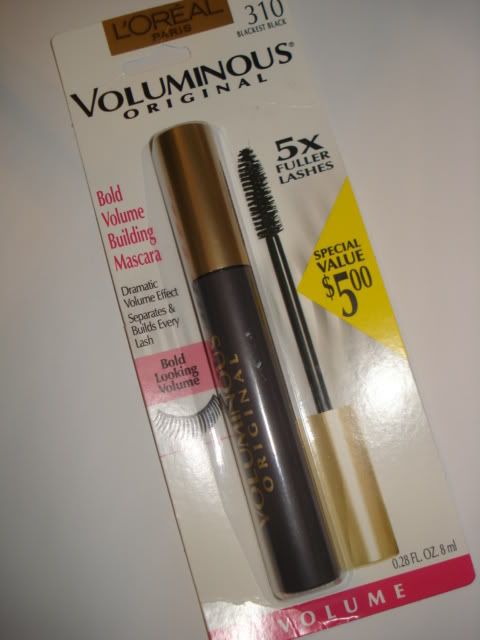 Every Friday i'm going to share a product that i use frequently! These are products I love and use on myself and my clients =]
L'oreal Voluminous mascara is one of my HG mascaras. Although I'm always trying new ones, high-end and low-end, I always go back to this mascara that's how BOMB this mascara is.
PROS
-- inexpensive, I usually stock up on this mascara when there is a sale. As you can see the package was advertised with a special price of $5 and i had a $2 off coupon! <3
-- Buildable, Once coat gives you significant volume but for folks like me you can keep adding coats and it doesn't get clumpy
-- Doesn't flake
-- Not Stiff
-- I always get complimented in my lashed when i wear this. People stop me and ask if I'm wearing false lashes =]
CONS

doesn't add length--
takes several minutes to dry--
WHO SHOULD TRY THIS

if your looking for and inexpensive mascara that doesn't flake and adds volume than this is for you
.