I MUST'VE BEEN LIVING UNDER A ROCK! I didn't know that
Wet n Wild
revamped.
Ok Well honestly I'm not a big drugstore make-up purchaser but after reading several blogs that raved about these Color Icon palettes, i decided to try them out!
Lust
is composed of smokey plums. And
Greed
is a mix of smokey corals.
Both palettes include 3 matte shades and 3 frosty/shimmery shades.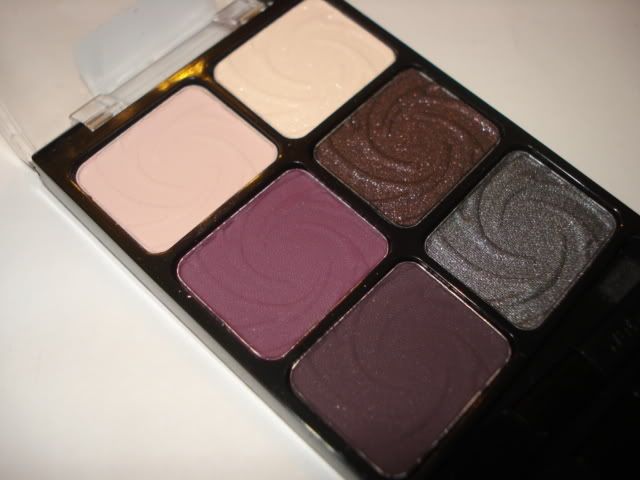 The 3 matte shades are as smooth as butter. The lightest matte shade reminds me of the discontinued
MAC pen'n'pink
! I own pen'n pink but its not a color i reach for often but the texture and color are almost the same. It's a tue pale pink that almost appears white The 2nd matte shade reminds me of a color along the lines of
MAC fig. 1 shadow
. And the darkest color reminds me of
MAC SMUT
.
Of the 3 frostier colors the middle color reminded me of
MAC Beauty Marked
but the red glitter flects actually translated to the swatch unlike BM. The lighter color made me think of what i wanted
Prescriptives Banana Eyeshadow
to look like, A soft buttery off white with sparkles. The greyish color resembled
MAC Knight or Knight devine
.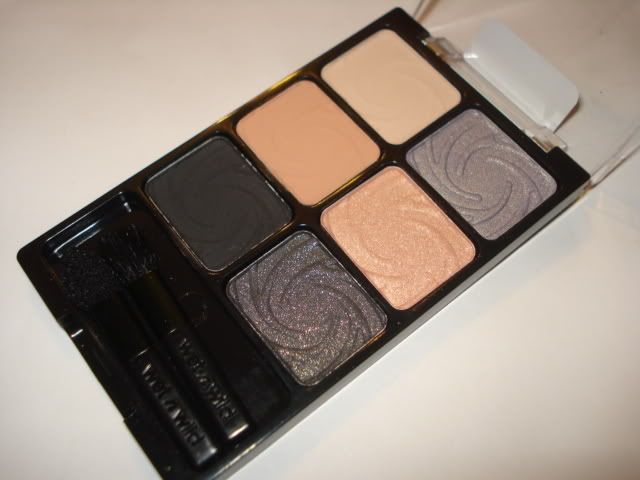 This is the one that caught my eye the most! Its summery time and i tend to go for more corals on my skintone.
The matte shades were smooth almost like the textures of MATTE2's by MAC. The lightest color is your basic highlighter. Think
MAC brule or blanc type, Bobby Brown Bone, even Lancome Positive shadows
. The 2nd color is a carmely, camely color. (lol) Off the top of my head i'm thinking it looks like
MAC tet-a-tint
. And the black color is one of the darkest, most highly pigmented i've seen from a drugstore.
The lightest color was the hardest to swatch. Its a sheer purplish gray and its chunky but after several swipes it went on fine. The color resembles colors like
MAC idol eyes or MAC electra.
The peachy color is the shadow version of
MAC rubenesque paint pot
and a very close dupe for
Lancome Kitten heal
. The darkest color is a dark charcoal color.
*swatched on my hand with no bases or anything!*
All in all i think these palettes are a great investment for all those
recessionistas
out there! They have a good texture, and are very pigmented. I got these at walgreens while the were BOGO 1/2 off. Even at regular price $5 these won't break the bank!