This weekend my brother asked me to drive him up North to a different mall school shopping, so Saturday we were out! I was racing up the parkway and although I told myself I wasn't going to spend $$$ that never happens! I go about my business and head in and out of stores, I swear idk what is wrong with me lately I can't find anything I like. Well after H&M I was over the whole shopping thing but than a Lightbulb went off in my head! I remembered that many moons ago when I was getting into make-up there was a little beauty supply store that sold NYX dirt cheap. I see it and walk in and low and behold NYX-a-palooza up in that place! I was staring in awe at the lipstick display. I didn't know wtf to do with myself. After 45 minutes this is what I ended up getting ....
6 NYX round lipsticks at $1.99 a piece & 2 blushes at $4 YUP YUP! whoop whoop! Go ME! cheaper than online, no shipping charges or wait time, I'm on it!
I have tried the blushes in the past and I was happy with them. So the two that I got have been on my radar for a while for various reasons. I didn't purchase them before because I was finding them at place for like $8. Um NO! that's a lot IMO for a drugstore blush. With my pro discount I can get a MAC blush for the same price. (hence why I don't bother with a lot of drugstore products)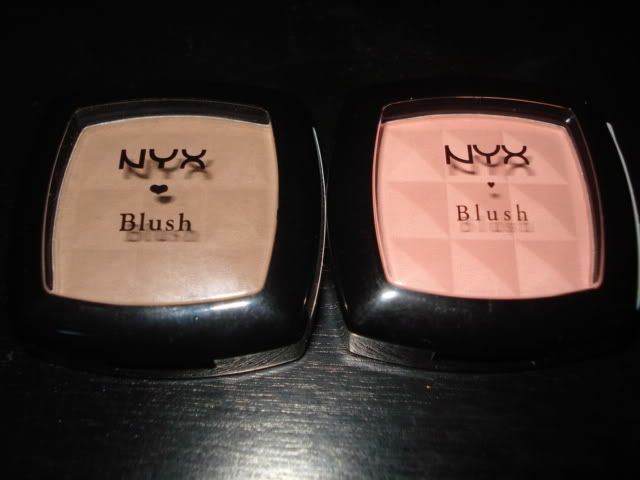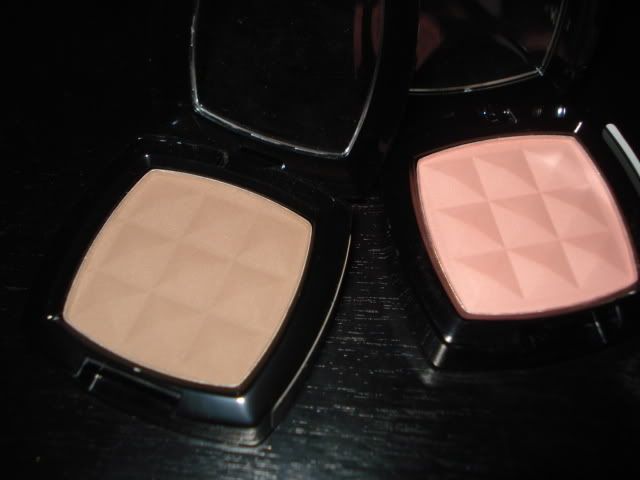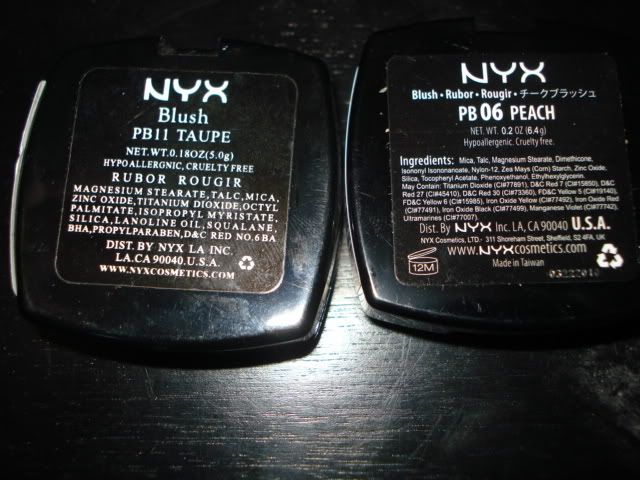 I purchased taupe because its supposedly a dupe for my beloved Emote blush & Peach because i saw it on Kim Kardashian months ago and loved the blush before i knew what it was.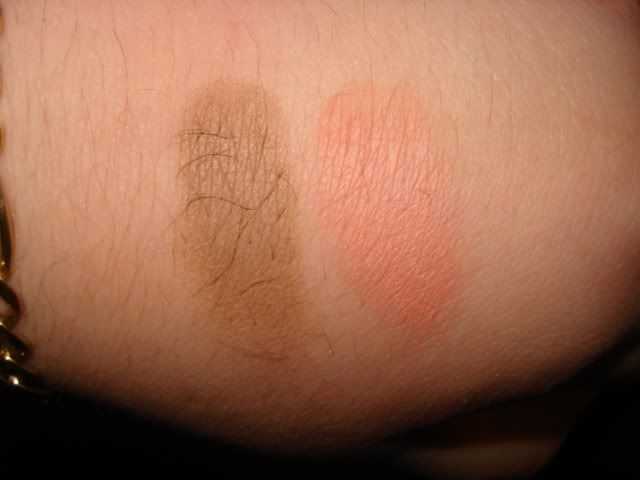 Its not an exact dupe as Taupe is way cooler than Emote. I'll have to see how it wears but I do like the soft texture of NYX blushes. They blend nicely but if you over blend its gone, so I suggest maybe layering it over a cream blush to make it pop and last.
NYX Round lipsticks
As much as I'd heard about these all over youtube & blogger no store near me had them, hence why when I found them I was dumbfound LOL I couldn't remember which ones to get...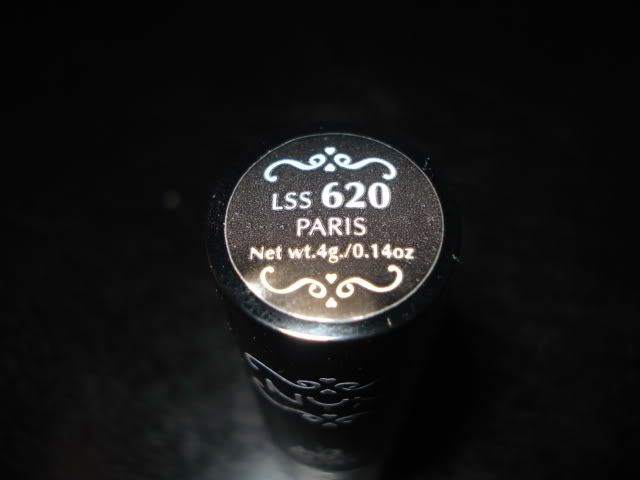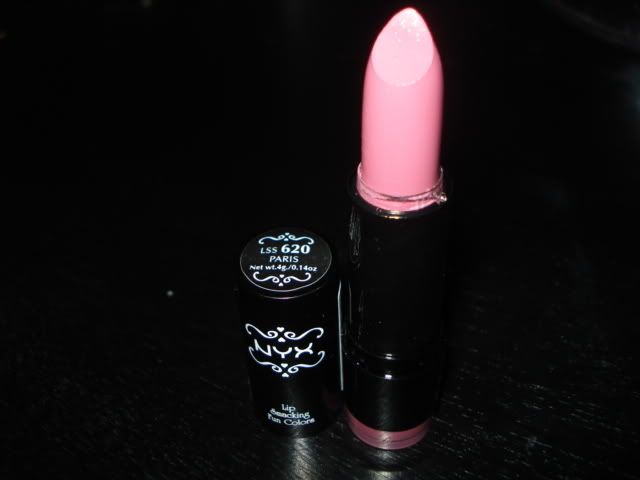 Paris -- A bright bubblegum pink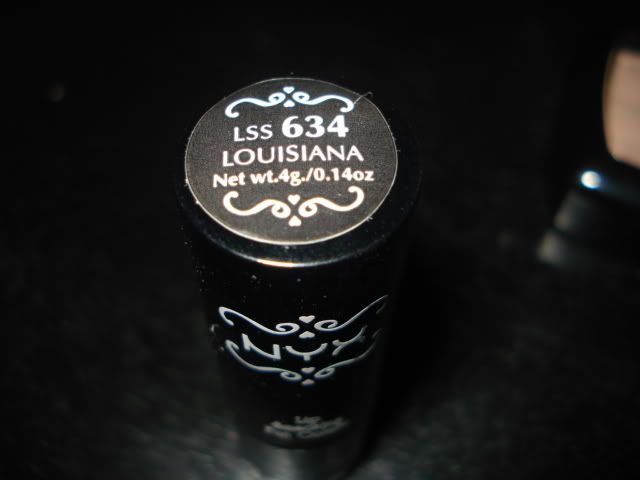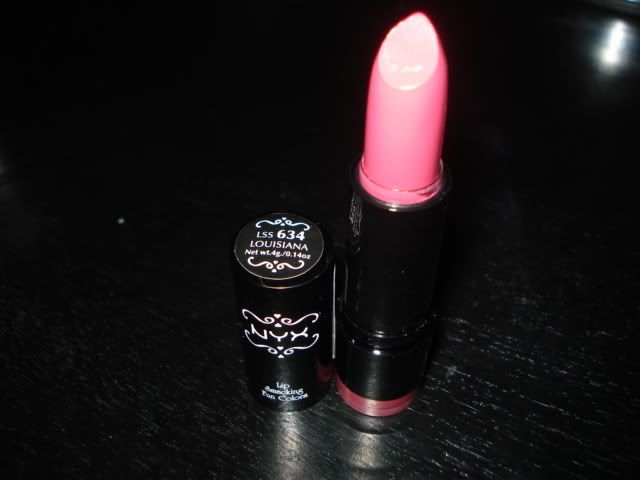 Louisiana -- A Watermelon Pink
Strawberry Milk -- A milky pink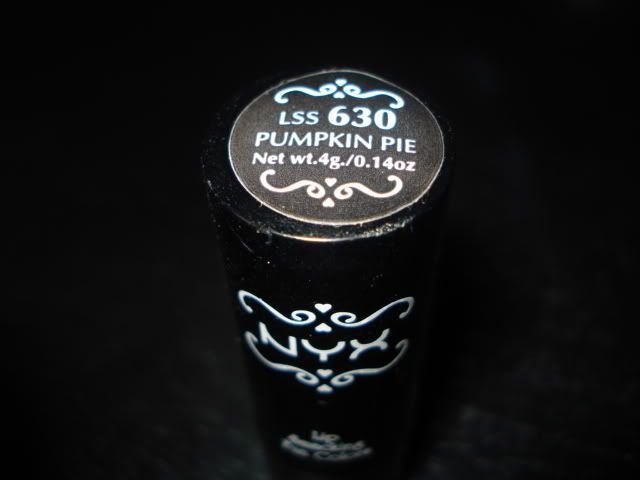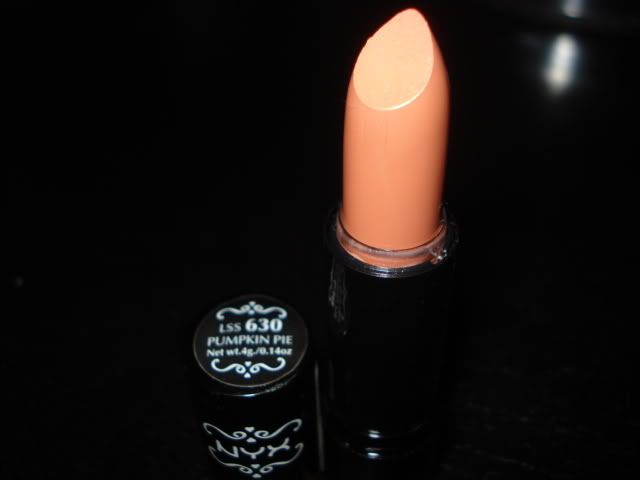 Pumpkin Pie -- A Peach w/ slight pink iridescence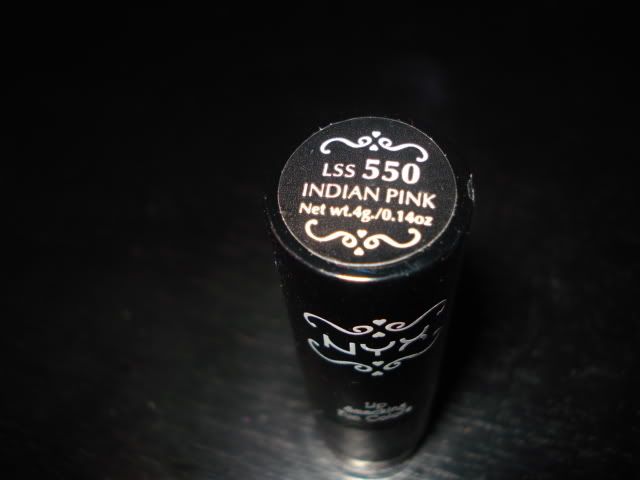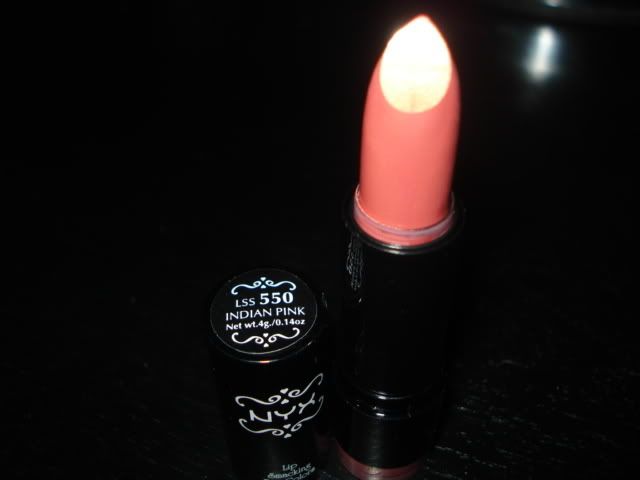 Indian Pink -- A coral with pink sheen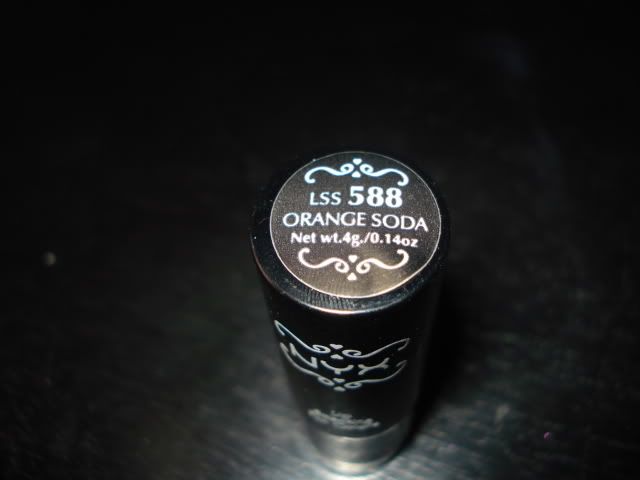 Orange Soda -- A creamy orange
The lipsticks went on really smooth, almost melting into the skin. The formula seems to me like it is a cross between MAC creamsheens & glaze. For the price they are extremely good. I wore pumpkin pie yesterday for dinner and it didn't last thru pasta but none of my lipsticks do.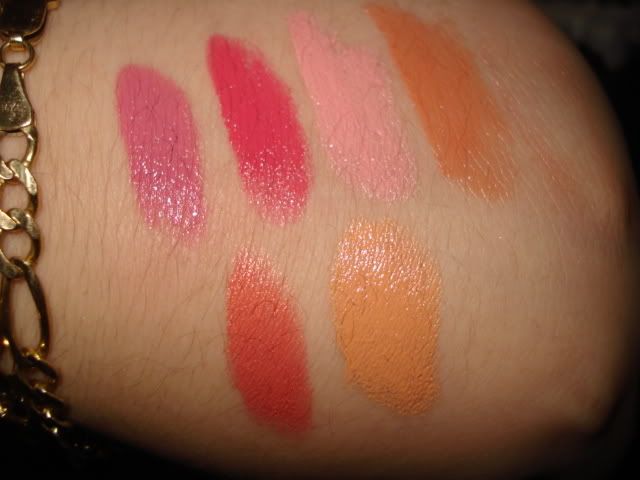 Top: Paris, Louisiana, Strawberry Milk, Pumpkin Pie Bottom: Indian Pink, Orange Soda
Possible dupes ??? (as suggested by other bloggers)
Many blogs said strawberry milk was a dupe for gaga and such pale pink colors but I didn't find that to be true. Strawberry Milk is lighter and less cool than those.
MAC Saint Germain, MAC Viva Glam Gaga, NYX Strawberry Milk
Louisiana is not a hot pink by any means its more of a watermelon pink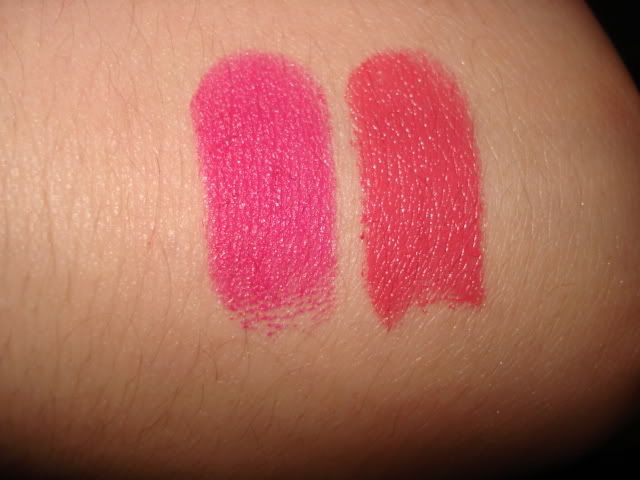 MAC Hollywood Nights, NYX Louisiana
NYX Orange soda is too light to be a dupe for Peachstock although they are in the same color family.
NYX orange soda, MAC Peachstock
Paris is supposed to be a dupe for MAC pink nouveau but i don't own it so i can't compare sorry
Do any of you own NYX round lipsticks??? if so what are some of your favorites???
xOxO