I'm kinda late on this but OH well! A lot of people requested I do this last year so I'm going to try & keep up.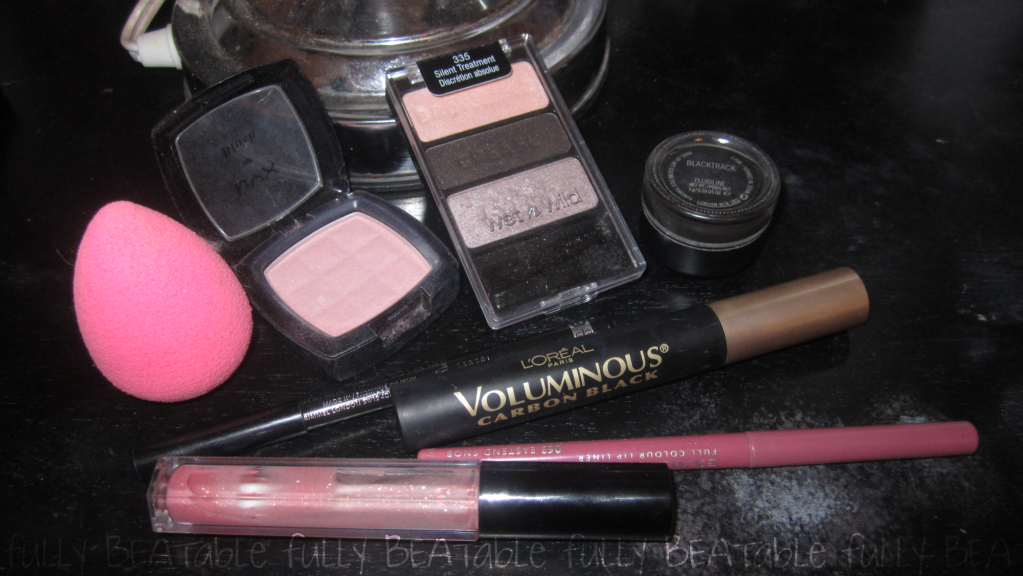 NYX Angel Blush -- I've had this for YEARS & never used it until this month like everyday! Its the perfect everday blush, not too pink & not too peach.
Beauty Blender --
Another product that I've had forever & never used. When I used MAC Face & Body foundation it soaked up too much product & didn't give it that flawless finish like the 187 brush. Well I switch my foundation to Studio Sculpt & didn't like the way the 187 applied it. I used it with the beauty blender & WALA! pretty skin all over again.
Wet & Wild Silent Treatment Trio --
My everyday go to for when I don't know what to do or just need a quick combo. So pretty & easy to blend.
MAC Blacktrack Fluidline & RIMMEL Soft Kohl liner in Jet Black --
Perfect for the waterline for me, it lasts all day. Something that I have never had any other liner do. I can never get any liner to stay but together I never have to touch up my water liner throughout the day.
L'OREAL Voluminous Mascara in Carbon Black -- I LOVE the original version & this is no different just way blacker. I love dark & luscious lashes.
RIMMEL Eastend Snob liner & MAC Sweet Tart Superglass -- Perfect everyday lip combination. Its lip my lip color but more refined. I wore this everyday with nyx angel blush <333.