Remember those ELF Beauty Book Palettes I was telling you about earlier??? Well the proof is in the pudding as they say LOL!
So without further adieu here are swatches with and without primer and some surprises at the end =}!
NOTE: None of these shadows have a name or number so I swatched them by rows in the order they were in the palette
NEUTRAL EYE EDITION
Swatched over Urban Decay Primer Potion
Swatched over bare skin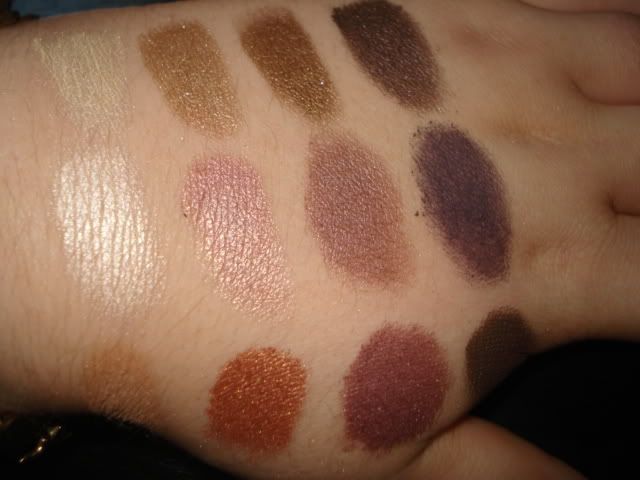 Top Row
Primer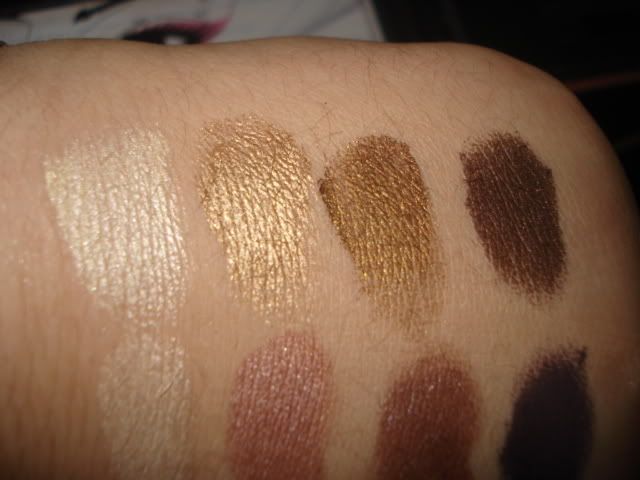 No Primer
Middle Row
Primer
No Primer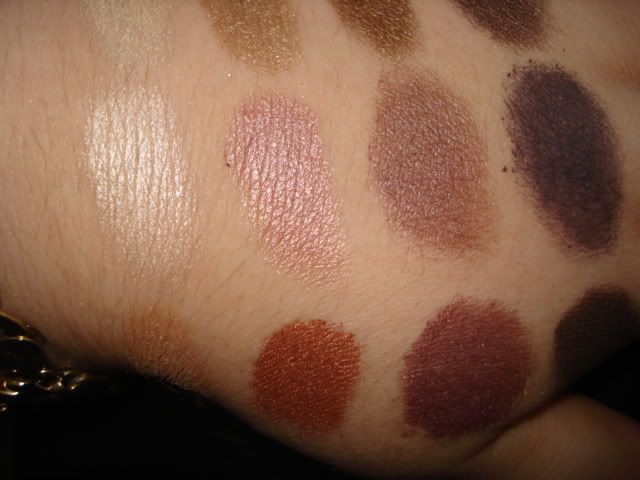 Bottom Row
Primer with a swatch of Cafe eyeliner which is included in this palette
No Primer
Overall thoughts this is still my favorite palette! Most of the colors are go on smooth as butter with the exception of the last color in the middle row which was a little chalky and splotchy without primer. That's not a problem to me because I primer my eyes every time. I'm not going to comment of the packaging because it was $5 as long as the make-up itself is good which it is! Recommended MUST BUY!
EYE BRIGHTS EDITION

W/ Primer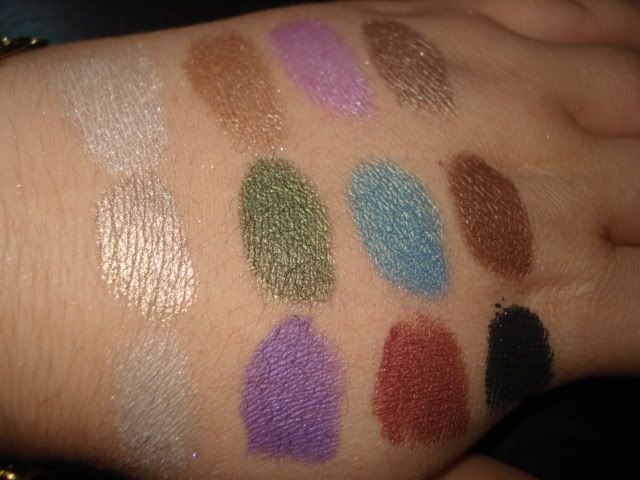 Without Primer
Top Row
w/ Primer
w/o primer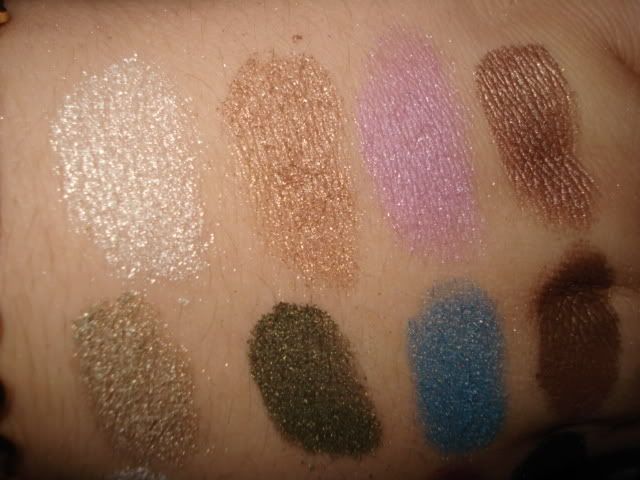 Middle Row
w/ primer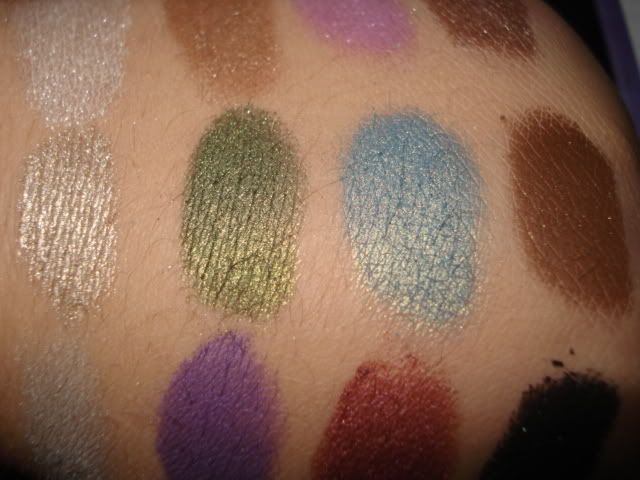 w/o primer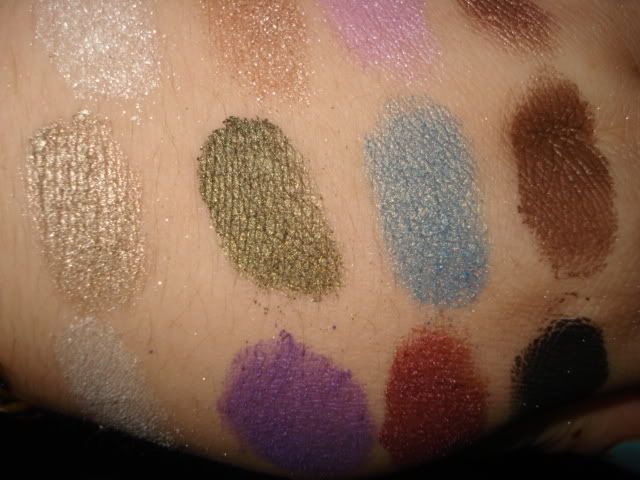 Bottom Row
w/ primer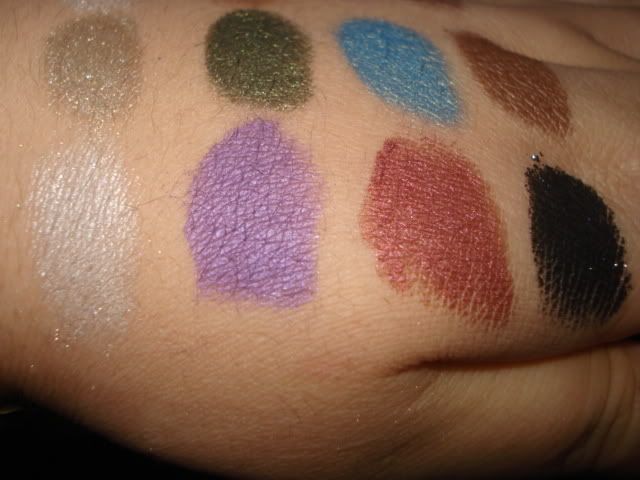 w/o primer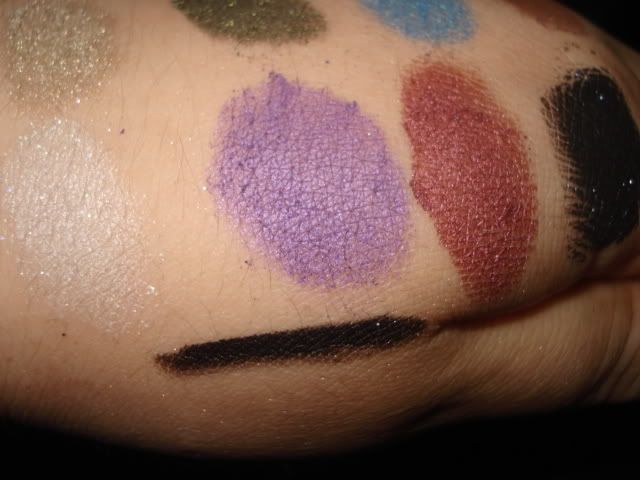 Overall thoughts Some of these colors were chunky because they were glittery. I'm not one to like glittery shadows but that is me. The glittery shadows did have a lot of fall out which is to be expected. Still for only $5 its a great buy and although the black in this palette was glittery it when on so smooth! It is love!
DUPED!
Does this palette look familiar???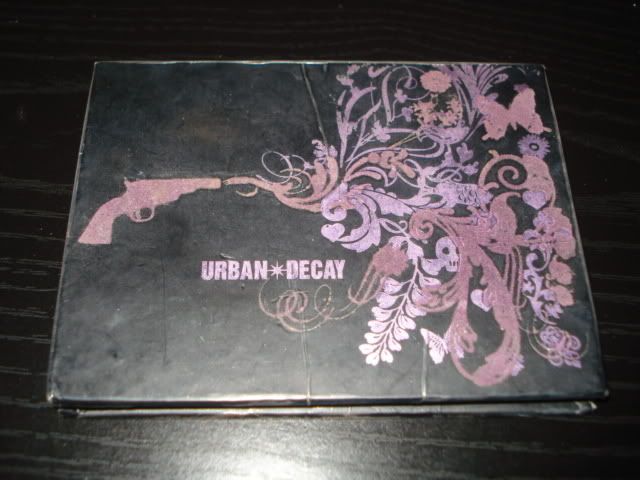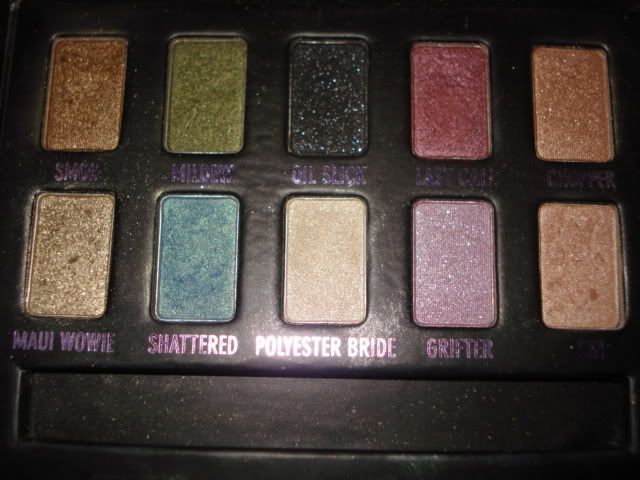 Please pay the state of my palette no mind! It was one of my first more expensive beauty buys when it first came out! I was probably like 18 and had now clue about make-up but its still kicking!
Doesn't it resemble the Bright Eyes Edition???
Yeah! so I swatched some colors that looked alike from the ELF Bright Eyes Edition Beauty Book to colors from the Urban Decay Ammo Palette
Left - Right: Urban Decay Maui Wowie, ELF dupe, Urban Decay Griffter, ELF Dupe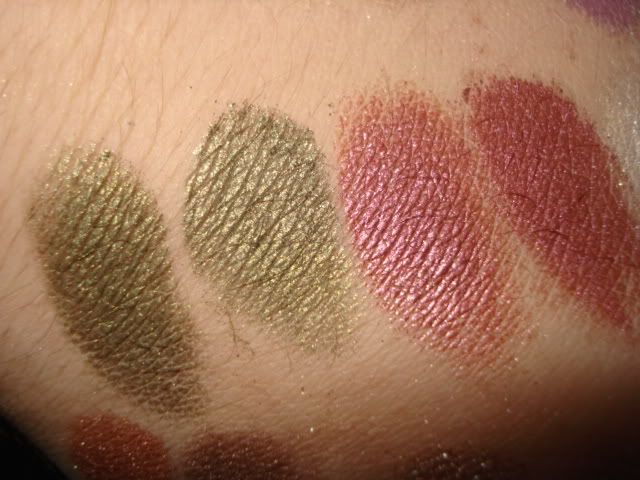 Left - Right: Urban Decay Mildew, Elf Dupe, Urban Decay Last Call, ELF dupe
Urbane Decay shattered, ELF dupe (a tad bit darker but same tone in color)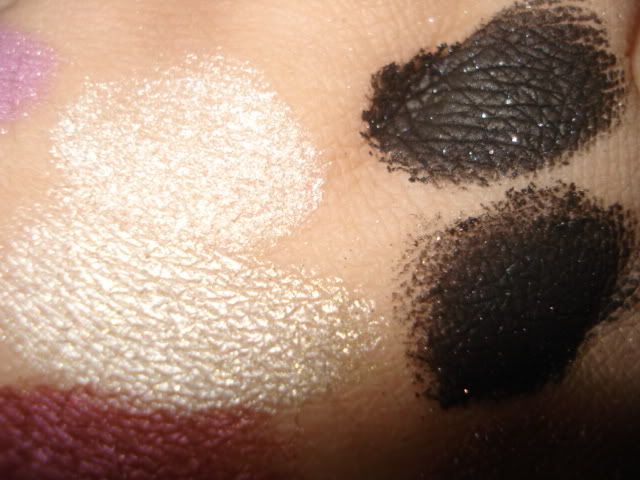 Top Row: ELF glittery white, ELF glittery black Bottom Row: Urban Decay Polyester Bride, Oilslick
Left - Right: disregard first color, Elf color, Urban Decay Midnight Cowboy, ELF dupe

If you have these Beauty Books or the Smokey edition what are your thought???
Hope this was helpful for somebody!
LOVE & LIPGLOSS