I have like never watched a Miss Universe Pageant but I saw that everyone and their mom was twittering about Miss Guatemala looking GORGEOUS so I had to peep it out. For those who don't know My Mom is Guatemalan & my Dad is Salvadorean but I was born & raised in New Jersey but I never forget my roots. Those who know me know that i often long for trips back to their home because its a 180 from living here not that i'm complaining because life is def. better here. It just happens that everyone back home is humble and its always peaceful.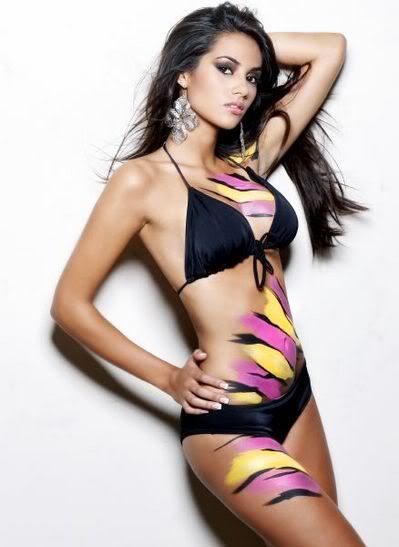 That being said Miss Guatemala was EFFIN GORG! For like the first time in forever, and I was so surprised. She was very kardashianesque and she was rocking that smokey eye. Well a lot of the girls were and it instantly rekindled my love of smokey eyes.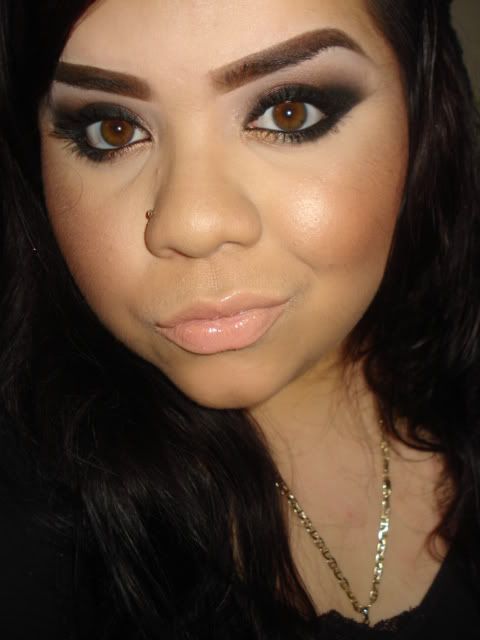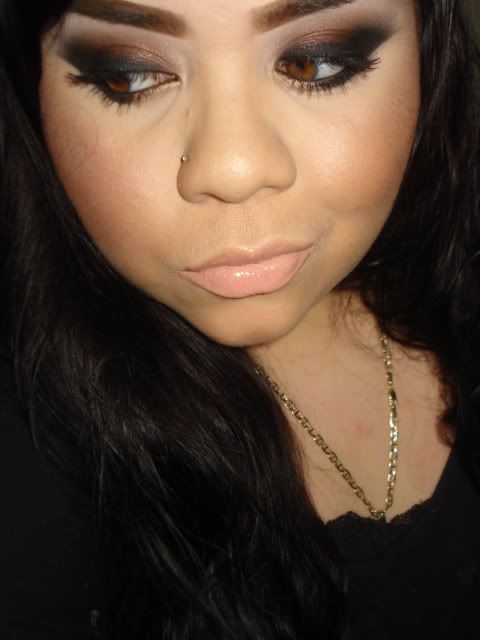 Wet & Wild matte beige (highlight), matte black (crease, lower lashline)
MAC shadows -- Rich flesh (crease), Glamour Check (lid), Woodwinked (lower lashline)
MAC pigments-- Black Black (liner, outer crease), Vanilla (tear duct, brow arch)
ELF brightening liner in Black
L'OREAL voluminous mascara in Black
COVERGIRL lashblast fushion in Very Black
MAYBELLINE define-a-brow in dark brown
Koh Gen Do Concealer Duo in #4
MAC studio sculpt concealer NC30
MAC select cover-up concealer NC20
BEN NYE banana visage poudre
MUD cosmetics loose powder in Zero (under eye)
MAC msf natural in dark (bronzer)
MAC emote blush (contour)
NYX smokey look <33333 this gloss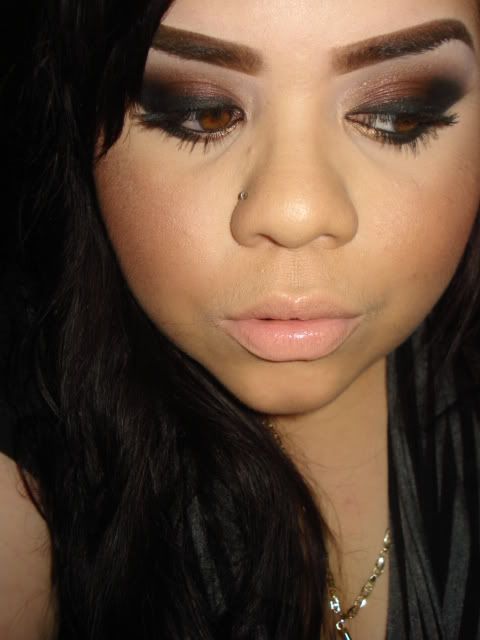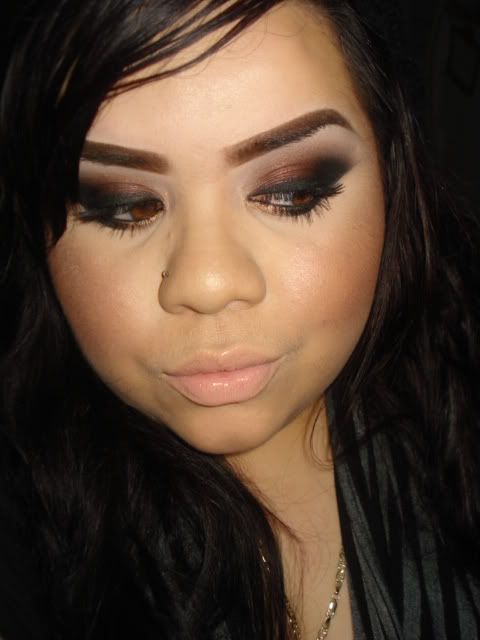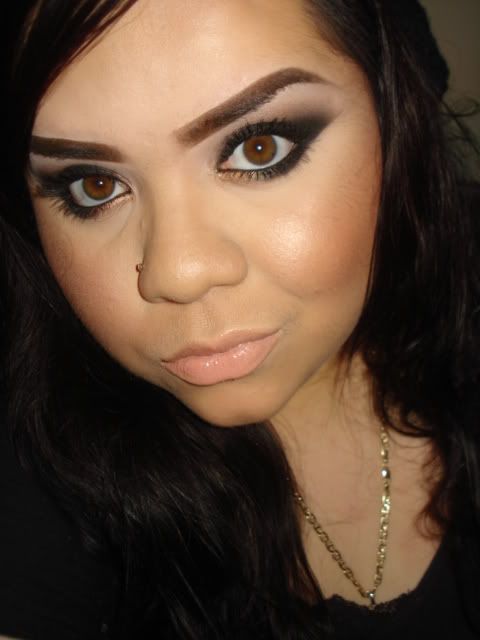 I might do more smokey eyes this week so stay tuned!
Ok where are my ladies that make videos???? Any suggestions of HD cams??? I have no clue on advanced technology that was my EX's job but he's long gone LOL