I never payed Demi Lovato any mind because she was on Disney, so I just assumed she was Miley Cyrus Pt.2. Not My Cup Of Tea! Fast Forward to earlier this week when I went to see her in concert. I was truly surprised. She came out actually signing not lip syncing to a pre-recorded track! Surprising now a days, I know. But what really got me was her make-up. I was intrigued because it was such a simple look but it was really pretty to me.
I had a couple of make-up ideas I've been wanting to do but I decided on this simple recreation of Demi's look from the other night at the concert. It could be categorized as a back to school look or even a work look.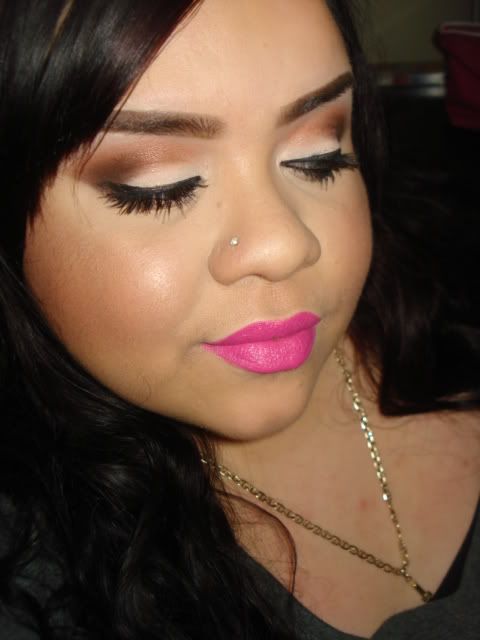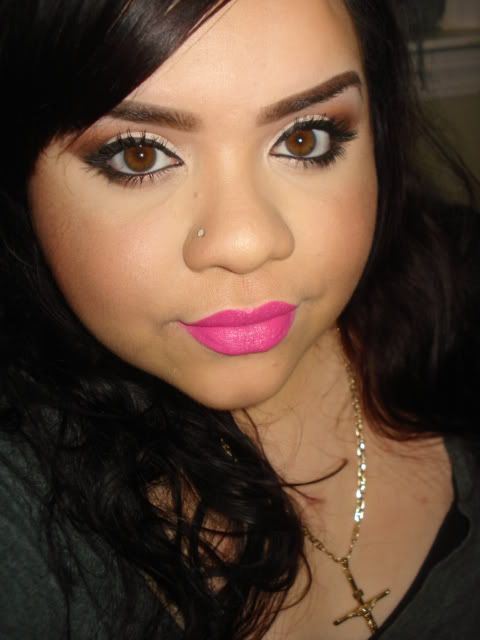 MAC butternutty shadestick
WET & WILD lust palette -- matte vanilla color (lid)
WET & WILD greed palette -- matte beige color (highlight)
MAC Pigments -- Vanilla ( inner corner), Naked (lower lashline, center of lid)
MAC shadows -- Tet e Tint (crease), Texture (deepen crease), Glamour Check (outer crease, lower lashline), Mulch (layered, outer crease), Dark Edge (darken outer edge)
L'OREAL lineur intense liquid liner in Carbon Black
URBAN DECAY 24/7 pencil in Zero
L'OREAL voluminous mascara in Black
COVERGIRL lash blast fusion in Very Black
MAYBELLINE define-a-brow in dark brown
Koh Gen Do Concealer Duo in #4
MAC studio sculpt concealer NC30
MAC select cover-up concealer NC20
BEN NYE banana visage poudre
MUD cosmetics loose powder in Zero (under eye)
MAC msf natural in dark (bronzer)
MAC hollywood nights lipstick (blotted)
TIP: want your lipstick to stay on longer??? apply your foundation, concealer & powder to your lips before lipstick/gloss. It helps to neutralize your lip color and gives a base for the lipstick to adhere to.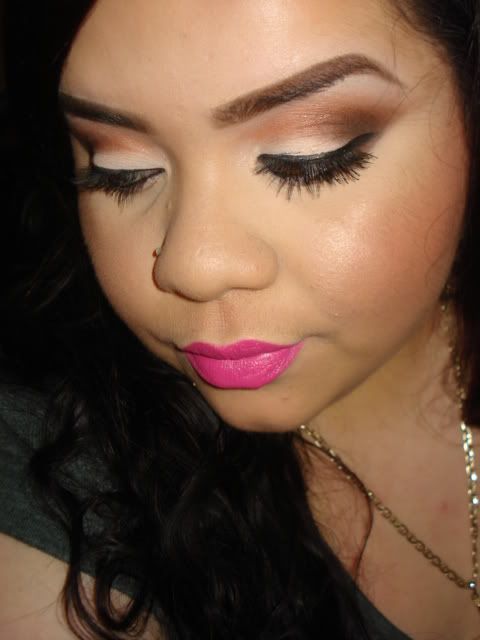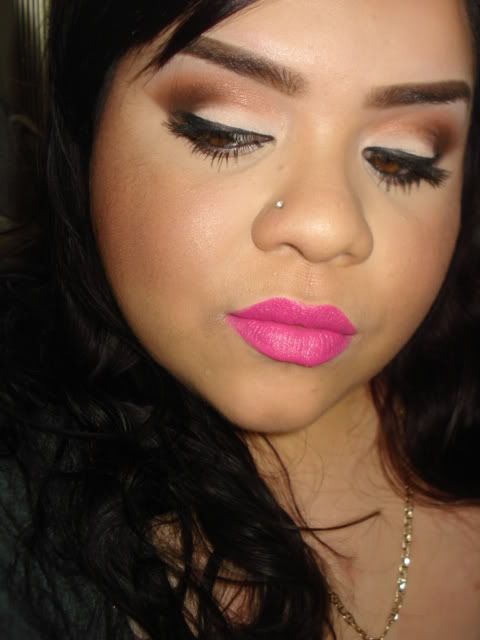 LOVE & LIPGLASS