I'm always envious of those who are close to drugstores that update their make-up sections frequently. Maybe thats why I never get into drugstore make-up until I started blogging. Well the other night I stop by the Rite-Aid by my house and they FINALLY put in the new Wet & Wild display which has been out for months now. I have seen many Blogger Babes reviewing the lipsticks so I picked one up. They also had a display with new Color Icon polishes that were all dark and vampy, perfect for fall. AND finally they had the NYC summer stuff out LOL.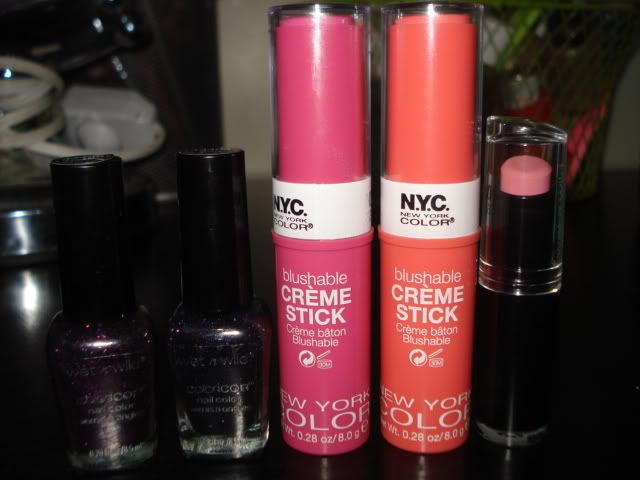 Left - Right: Wet & Wild Color Icon Polishes in Prowler & Blue Jitters, NYC Blushable Creme Sticks in Wild Berry & Pink Flash, Wet & Wild Matte lipstick in 901B
Wet & Wild Blue Jitters (last 2 fingers) -- black base with blue glitter (3 coats)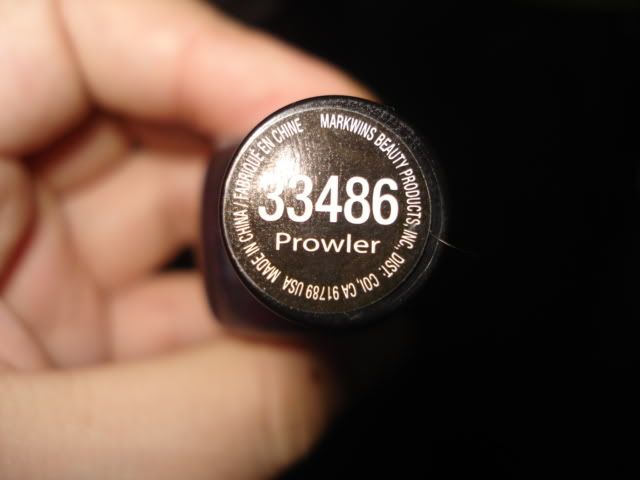 Wet & Wild Prowler (first 2 fingers) -- Black base w/ fuchsia glitter (3 coats) like MAC young punk mes in polish form
Both polishes were $1.99 each. I'm on the fence about them but idk why just yet. These were just quick swatches so idk how they were. I've never bought Wet & Wild polish before so idk how they compare to the other polishes.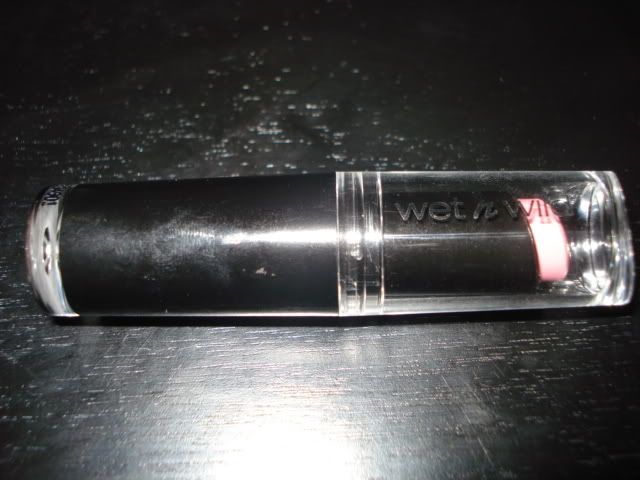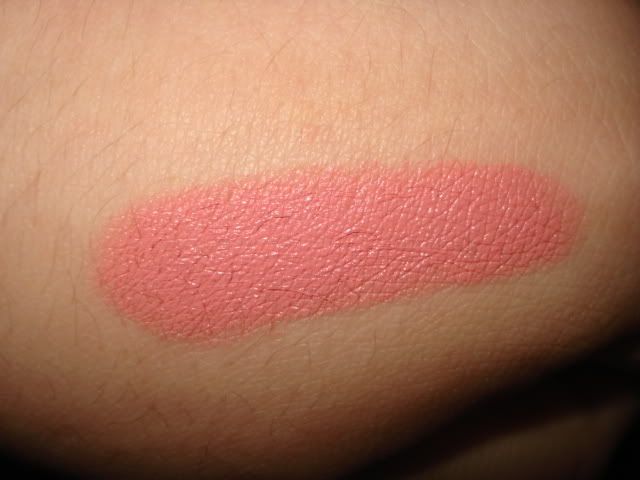 Wet & Wild Matte lipstick in 901B ($2.99) -- soft yellow-based pink
It didn't seem drying on the swatch & honestly if it didn't say matte I wouldn't consider it as such. Its supposed to last 4 hours but I have yet to actually use it.
NYC Blushable Creme Stick ($3.99) Pink Flash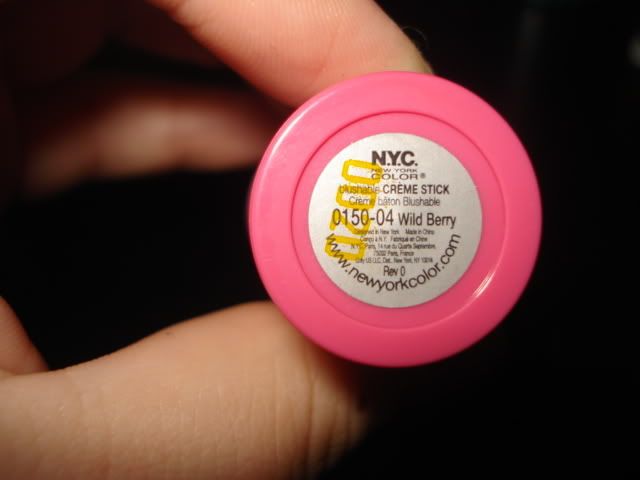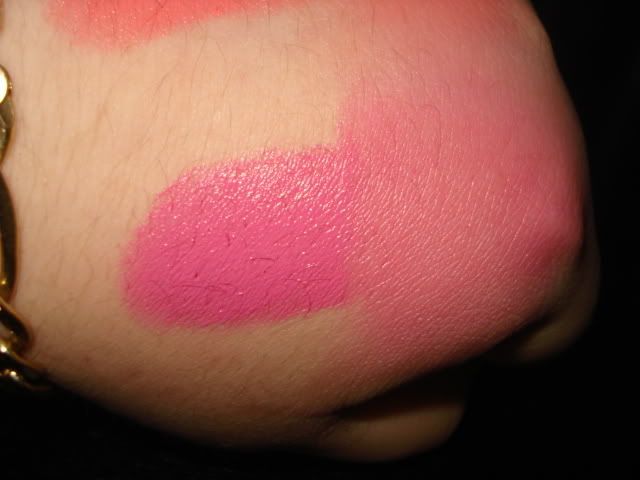 NYC Blushable Creme Stick ($3.99) Wild Berry
I hardly ever wear creme blushes. I just don't like them but since these were so inexpensive i decided to give them a try. They are actually very pigmented for the price. I can't say if these are long lasting because I have yet to try them BUT a trick for making creme products long lasting is to set them with a powder.
I'll get back to you guys with how the products work out. What are some of your recent drugstore purchases and how do you like them???
LOVE & LIPGLASS