lost something you loved, looked all over and couldn't find it, gave up hope AND then you find it when you least expect it??? YEAH !?!? Me too! It just happened to me! I KNOW every piece of make-up I have and when its lost I KNOW! Crazy right! My niece is amazed that I just know. But whatever LONG story short, last year I got really sick, I couldn't walk up & down the stairs in my apartment so I moved in with my parents. My mom moved everything & when I moved back recently I was missing things. More importantly in my life Make-up. More specifically MAC guilty by association MES (which is still missing BOO!) & my KAT VON D LUDWIG palette. I LOVE this palette for quick neutral eyes & smokey eyes SO when I found out it was missing I LOOKED everywhere. To No Avail! I gave up & figured she threw it away. So a couple nights ago I was looking threw my Betsey Johnson luggage (which I use as my make-up & hair kit) and
My missing Kat Von D Ludwig Palette!!! My heart skipped a beat!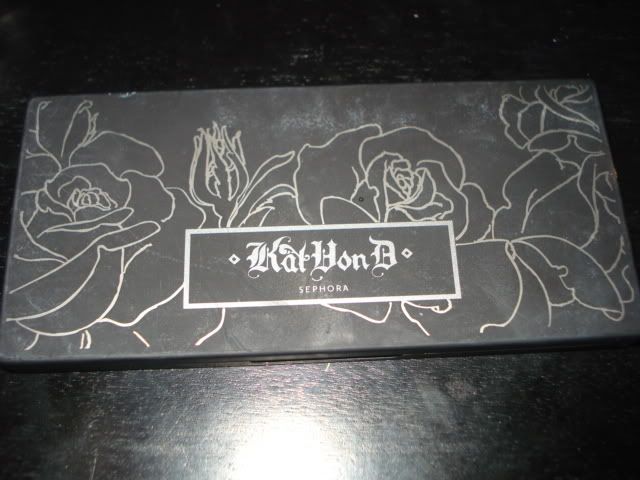 I love that the shadows go on smooth like butter on toast but aren't extra soft like Stila shadows (yeah, i don't like them. I also have the Beethoven palette since when the first came out. Apparently all her palettes EXCEPT the new Adora palette are $24 this month, So if you've been eying them now is the time to buy.
Have you ever found something you lost like months later???
xO xO