Guess whats in my bag ???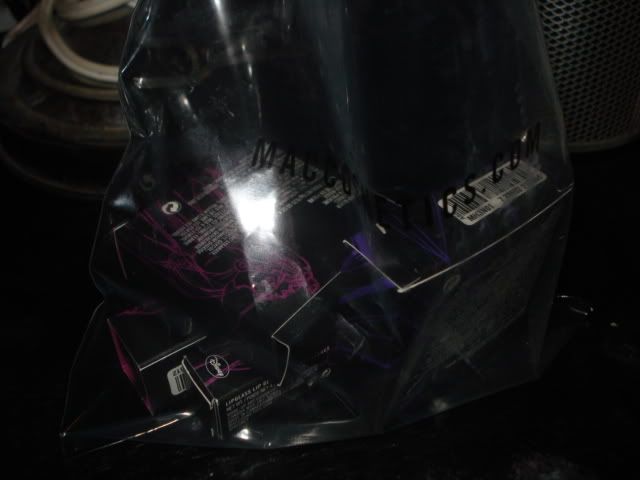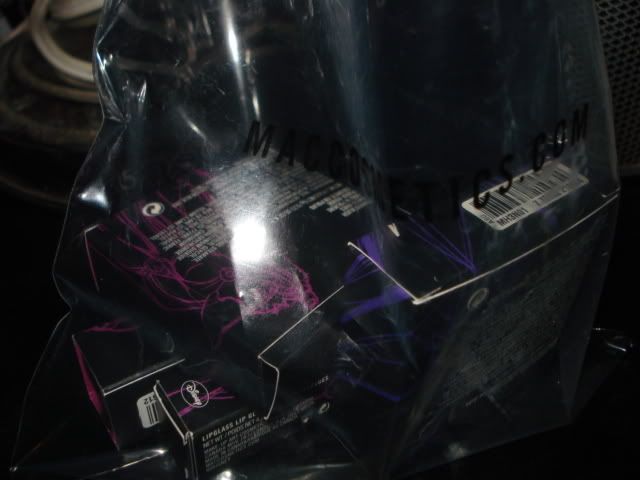 Click the Arrows to see the goodies =]
SIDEBAR: no swatches because they are all over and i'm being lazy =]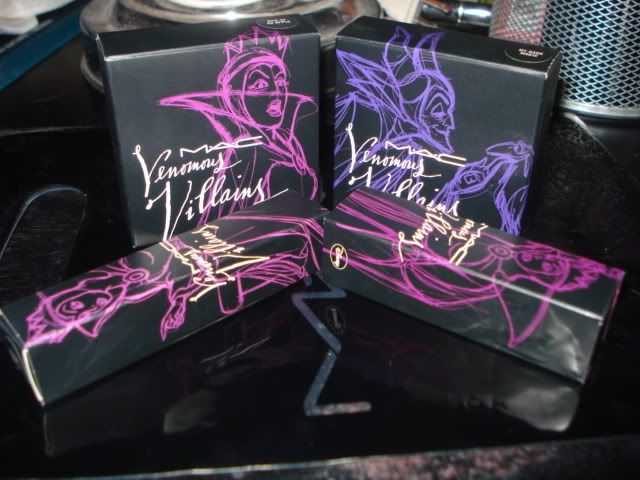 Honestly I don't purchase from MAC as much as I used to. My stash is hella deep and I NEED to get thru a lot of f before I start shelling out major cash BUT there is still some collector left in me. So i wanted to get a couple pieces from today's Venomous Villains launch. Some skipped it some hauled their wallet dry, I'm more in between. I wasn't wow'd by the packaging but some of the items were nice.
I only purchased four things =]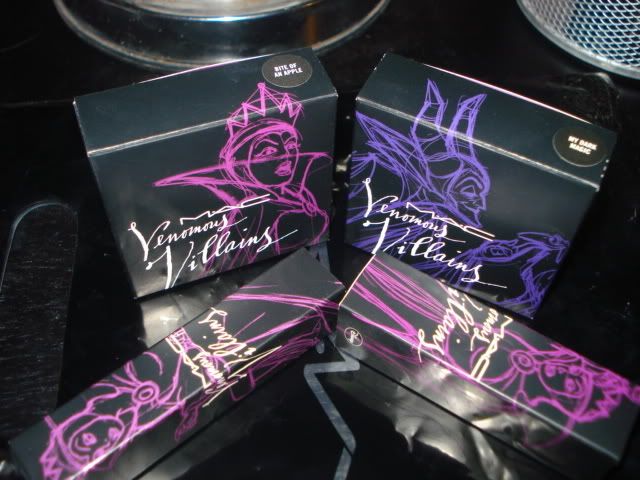 One of my favorites was Bite of an Apple blush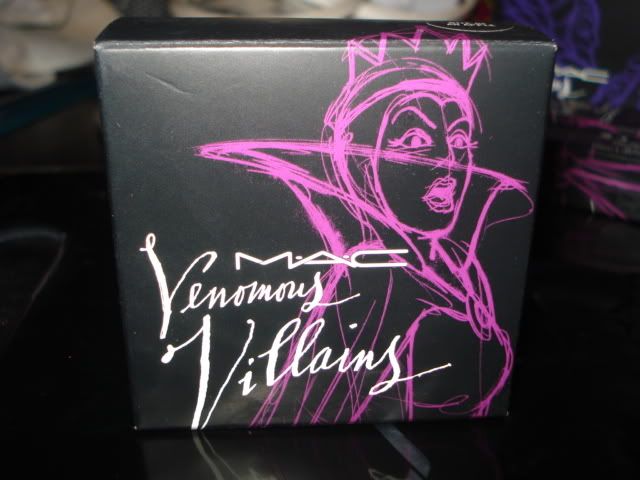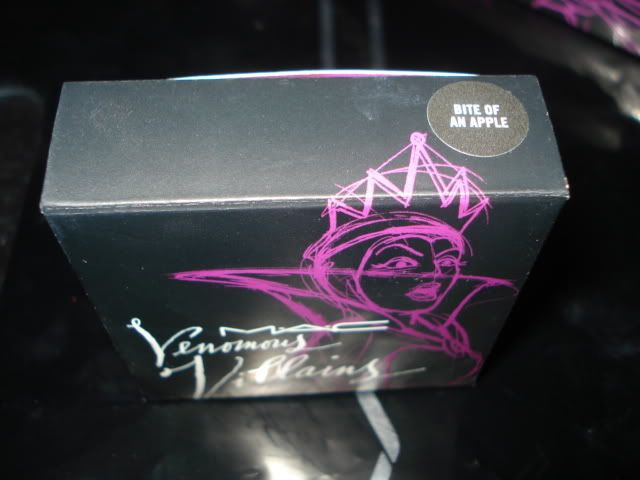 It's super GORG! Its a coral blush with red tones so pretty on. Def. need a light hand because it's very pigmented! Gives a nice flush on the cheeks.
Next for me was a product I had no intention of purchasing BUT when i saw it i had to have it...
My Dark Magic MES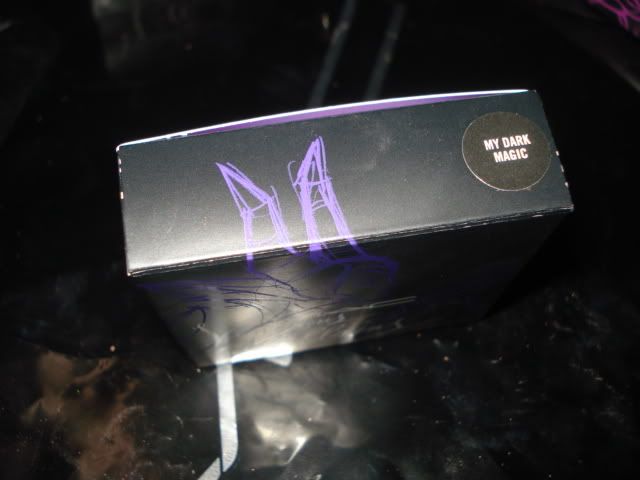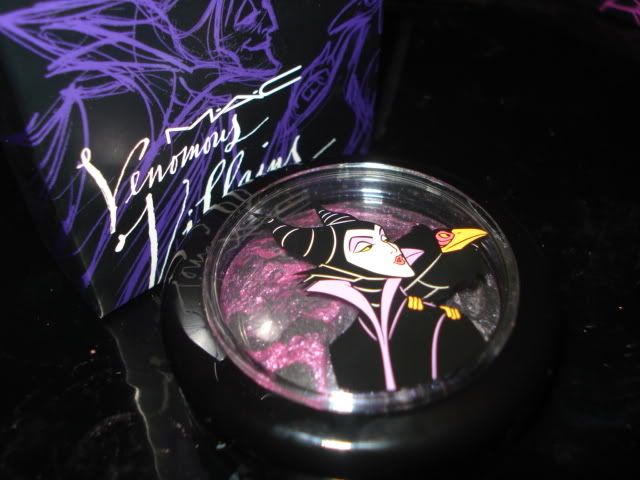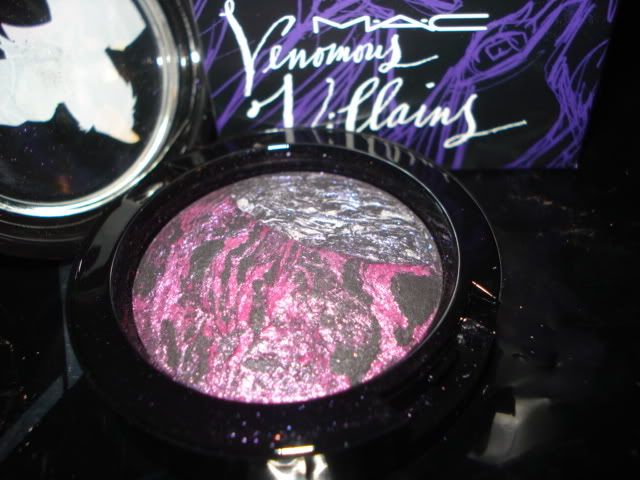 To me it wasn't a dupe for young punk MES from last year which I use a lot to begin with anyways. Its a blackened pink & a blackened purple BUT young punk is more of a black with magenta glitter. So pretty when I swatched it it had to come home with mama!

Toxic Tale Lipstick
Had to see it first ... Saw it & it was love at first sight! Ya know I love corals right?!?! It was a match made in cosmetics heaven =]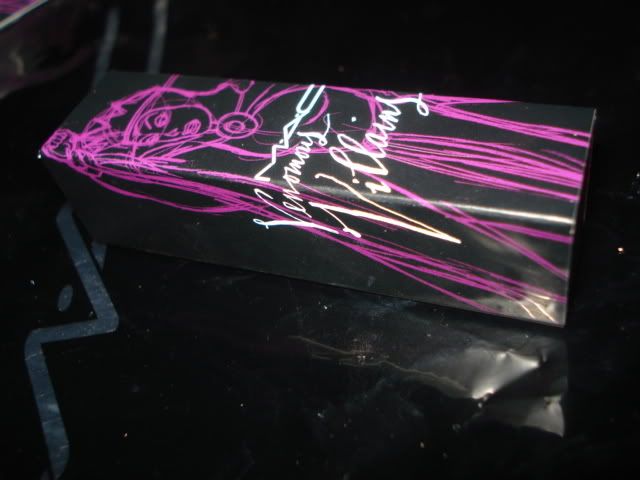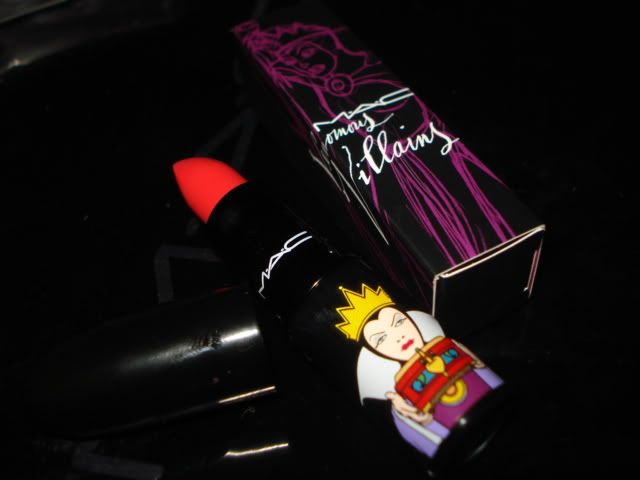 Its like bite of an apple in lipstick form. Its a bright coral with red tones. SOLD since I couldn't remember anything in my stash that looked like it.
Strange Potion Lipglass
No explanation needed this is just one of those me colors...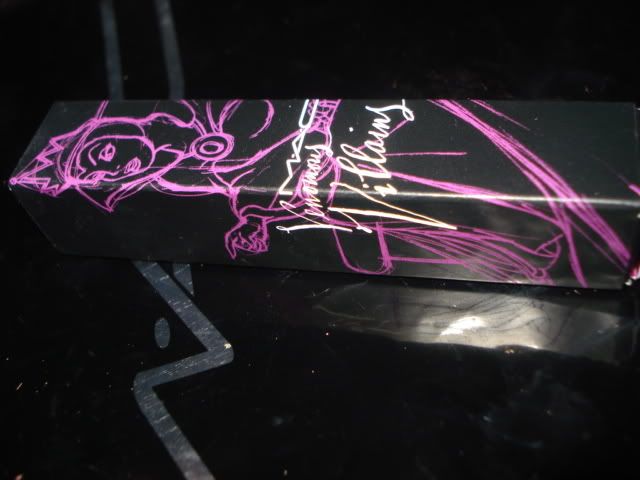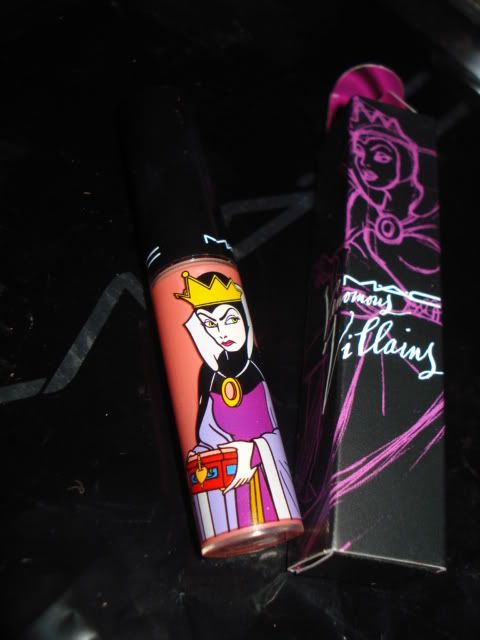 Honorable Mentions aka products I still have my eye on
Innocence, Beware! lipstick -- Super pretty pink nude creamsheen (Hue is a dupe ??)
Heartless Lipstick -- Cherry Red (although easily duped)
Vainglorious Eyeshadow -- Bronze Burgundy (more brown than Star Violet, Not a Dupe on me)
French Quarter Grease Paintstick -- Black with Gold flecks
My thoughts on the collection
There's a lot of products & something for everyone. I liked the lipsticks and the blushes more than anything else. I passed on the Beauty Powders because I have a couple that i purchased way back when & I NEVER use. They're usually sheer and need to be packed on.. NEXT! Nailpolishes were a pass because there are Orly dupes which i get for cheaper at Sally's. Pigments were a pass as I had them already. Brash & Bold and Push the Edge are pretty tho duped by Fuchsia & Grape pigments. Melon is a perm color. Cooling powders were mehh. They crumble off in swatches and Prescriptives had a similar product back in the day. All of the regular shadows were a pass NOTHING exciting. MES's were pretty tho i don't wear green often to justify buying it. Blushes, Lipsticks, & Glosses were my fave, Tho nothing out of the ordinary.
Did anybody else haul Venomous Villains???? What did you get & what did you feel about the collection???
xOxO
BEVERLY