Today was my first day back to school so I got up extra early 5:30 am to be exact! I must really love you guys and this blog because I allotted myself extra time to do my make-up & take pictures. GO ME! PLUS I wanted to put Momento Mori (should I review it??) to good use. I'm SOOOO HAPPY I got it. (Does that even state how Elated I am LOL) ANYways I felt like I didn't buff in my blush that much it was really bright in the pics but no so much in person (weird!?) But I got all self conscious. Then I get to school and people LITERALLY roll out off bed and come to class so I was getting more creeped out by the looks. WHATEVER! I look, smell, & feel good LOL! So I'm in the bathroom and this girl from my class stops me and is like "OH EM GEE your make-up is FIERCE so FIERCE" All the girls in there turned and looked needless to say I got all shy. I couldn't wait to get home & share my look with all of you so without further adieu ....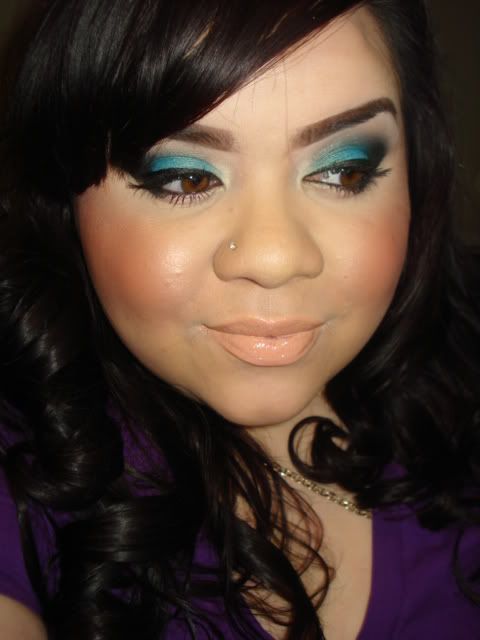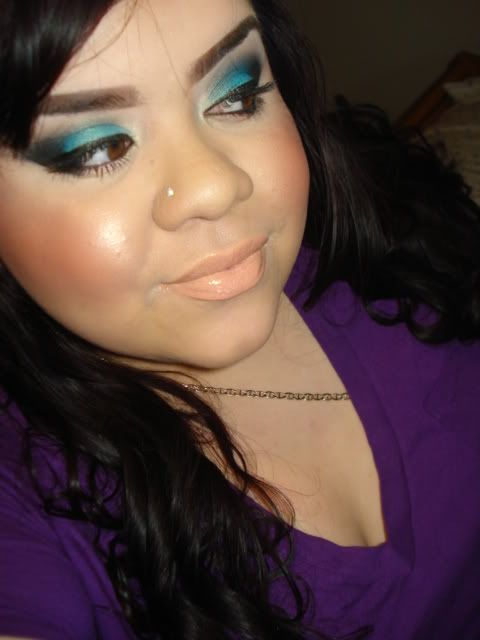 MAC rollickin' paint pot (lid)
WET & WILD vanity palette -- Matte Beige (highlight), Matte Camel (crease transition)
KAT VON D Memento Mori Palette -- Sugar Skull (inner corner), Peggy (lid), Hard Luck (crease), Tijuana (outer corner), Agatha Pink (lower lashline)
L'OREAL lineur liner intense in Carbon Black
ELF brightening liner in Black
MAYBELLINE falsies mascara in Very Black
MAYBELLINE define-a-brow in dark brown
Koh Gen Do Concealer Duo in #4
MAC studio sculpt concealer NC30
MAC select cover-up concealer NC20
BEN NYE banana visage poudre
MUD cosmetics loose powder in Zero (under eye)
MAC msf natural in dark (bronzer)
Wet & Wild MagaLast Matte Lipstick in 900B pink suga'
MAC Euro Beat dazzleglass
I took these while waiting for my curling iron to heat up hence why my hair isn't done =]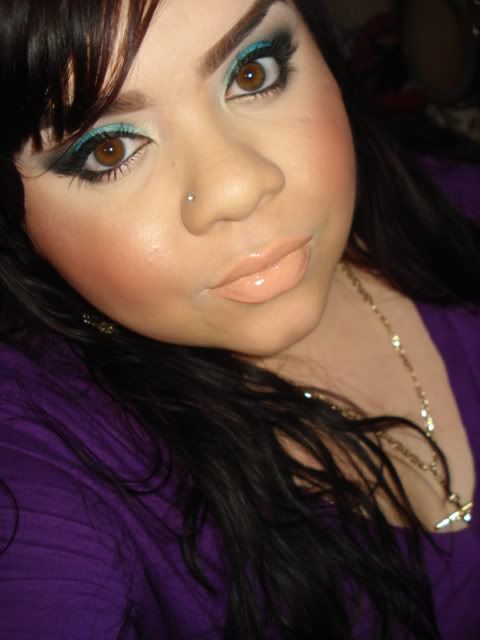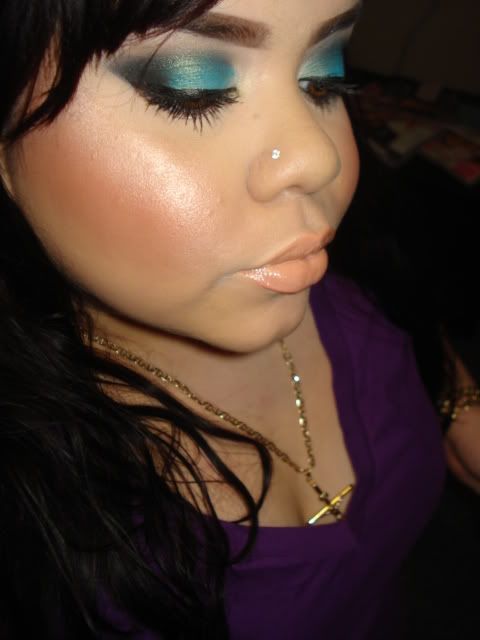 don't mind my crooked liner it was early I fixed it after I saw the pics
I didn't end up wearing that shirt too many colors going on lol
The shadows wet on like BUTTER! I loved this look!