I purchased this palette several weeks ago when Sephora was circulating the VIB giftcard. I was holding on to it because I didn't know what to purchase, as I had my eye on this palette & the Sephora Blockbuster. Well one day I randomly went to my mall & for one day only JC Penny was having 20% of their entire Sephora counter corner area (LOL, what is it considered???) So of course when used together I ended up paying about $22 for this palette! I was so happy, it was a steal!
From the Sephora website
Enchanted Glamourland ($145 Value)
What it is:
An exclusive super set of Too Faced favorites for the eyes, lips, and cheeks, including festive, limited-edition shades for the holidays.

What it does:
This enchanting collection includes 15 high-pigment shadows, an anti-crease shadow primer, and beautiful shades of gloss, blush, and bronzer to create a range of versatile looks fit for a fairy princess.




This set contains:




- 15 x 0.03 oz Eye Shadows in: In The Buff, Exclusive Nude, George & Weezie, Velvet Revolver, Honey Pot, Teddy Bear, Exclusive Purple, Boy Toy, Peach Fuzz, Exclusive Green, Label Whore, Glamazon, Exclusive Plum, Ooh & Aah, and Stiletto




- 0.35 oz Shadow Insurance primer




- 0.12 oz Glamour Gloss in Pillow Talk




- 0.08 oz La Vie en Rose Blush




- 0.14 oz Snow Bunny Bronze




- Three Get-the-Look instruction cards
Front of Palette [How pretty are the glitter accents??]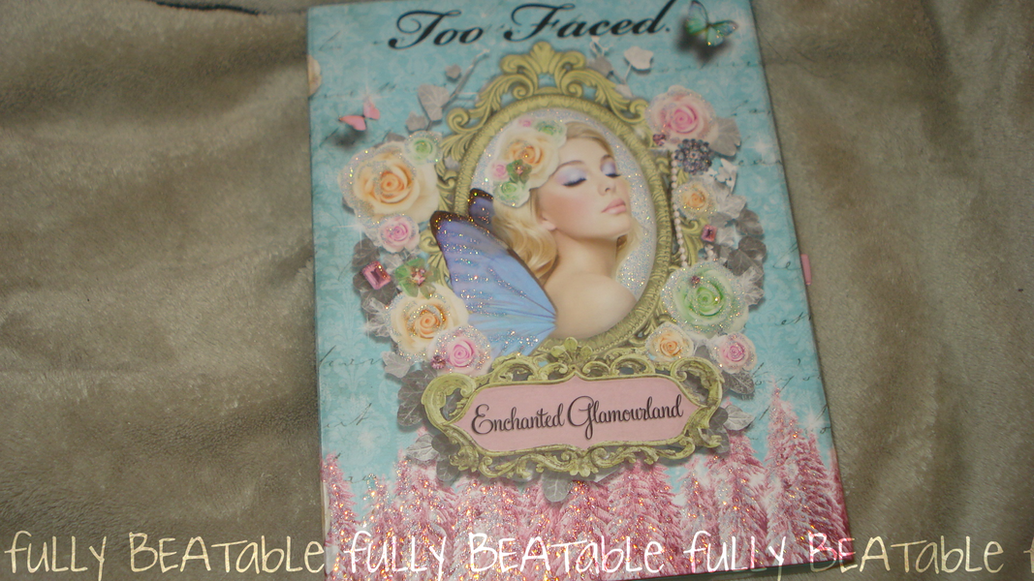 Palette Open
-- It has a pop-up style ala UD Book of Shadows. Some people hate it but I love it! I love the pixie design and especially the glitter accents!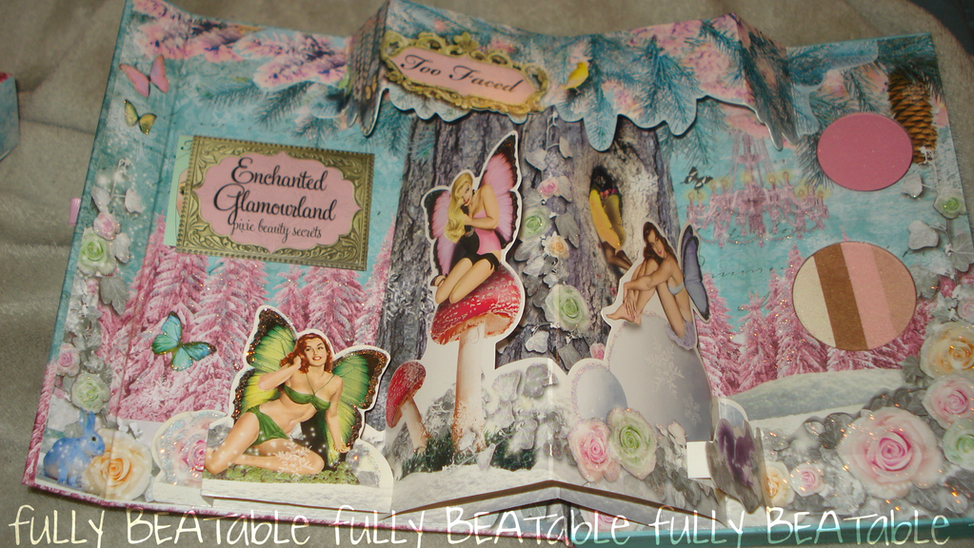 Close Up of the Pixies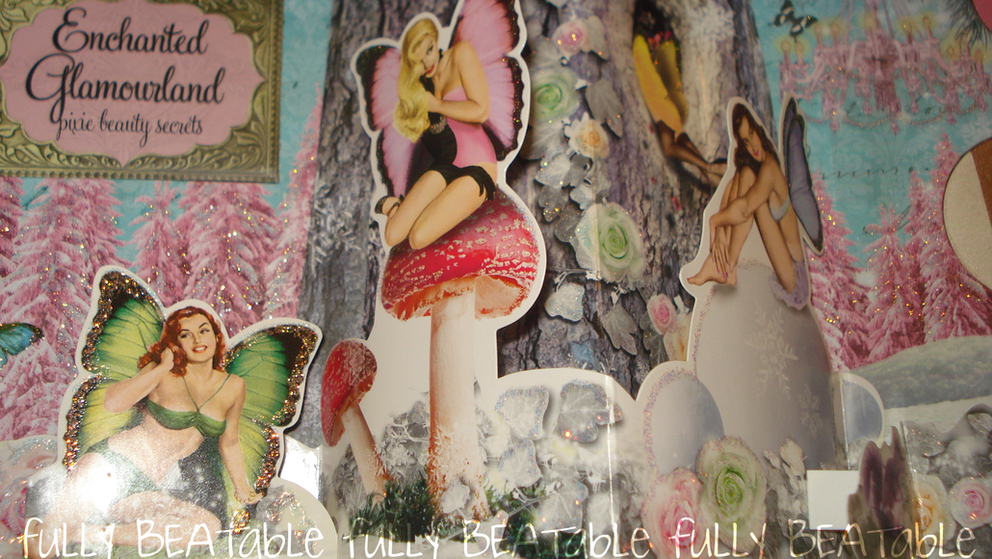 ENCHANTED GLAMOURLAND
: Pixie Family Secrets -- On the left side of the palette there is a pocket that contains 3 cards detailing how-to different looks. I find this extremely helpful to those who have no clue where to start!
Flirty Fairy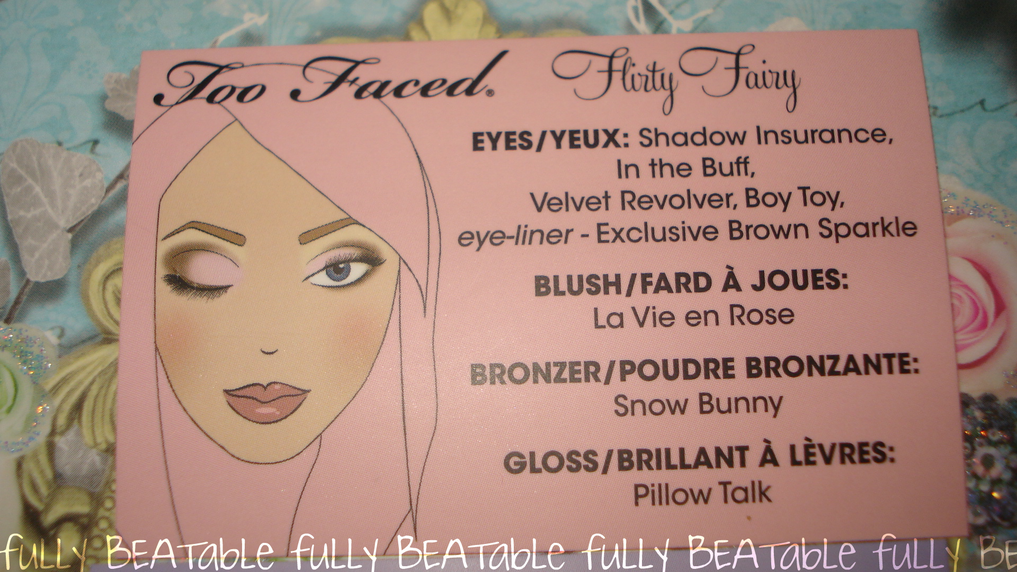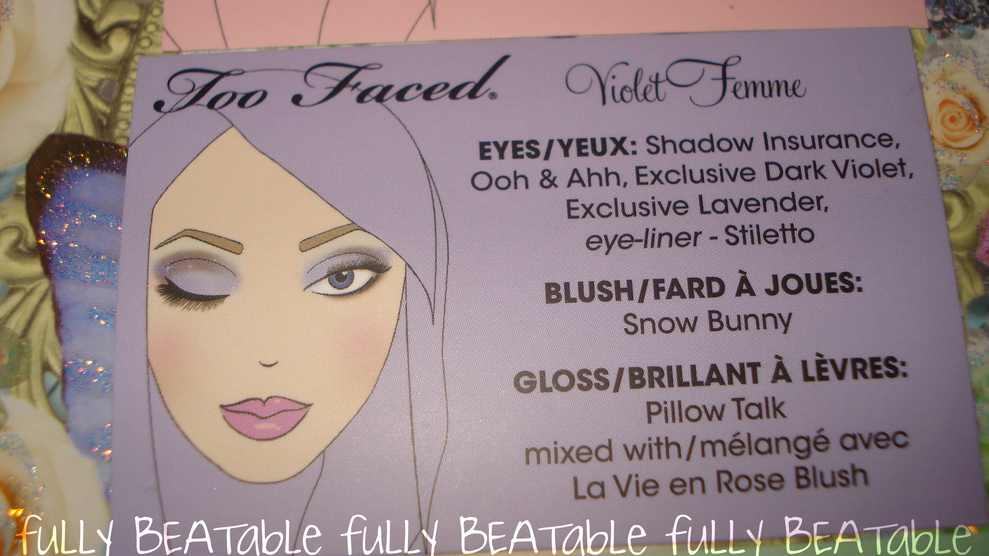 Forest Nymph
BLUSH & BRONZE
-- La Vie en Rose & Snow Bunny
SNOW BUNNY
-- 4 strips of White, Bronze, Pink, Tan shimmer
LA VIE EN ROSE --
Pink w/a peach undertone & gold shimmer flecks
Side Drawer
-- holds 15 shadows, TF shadow insurance & Glamour Gloss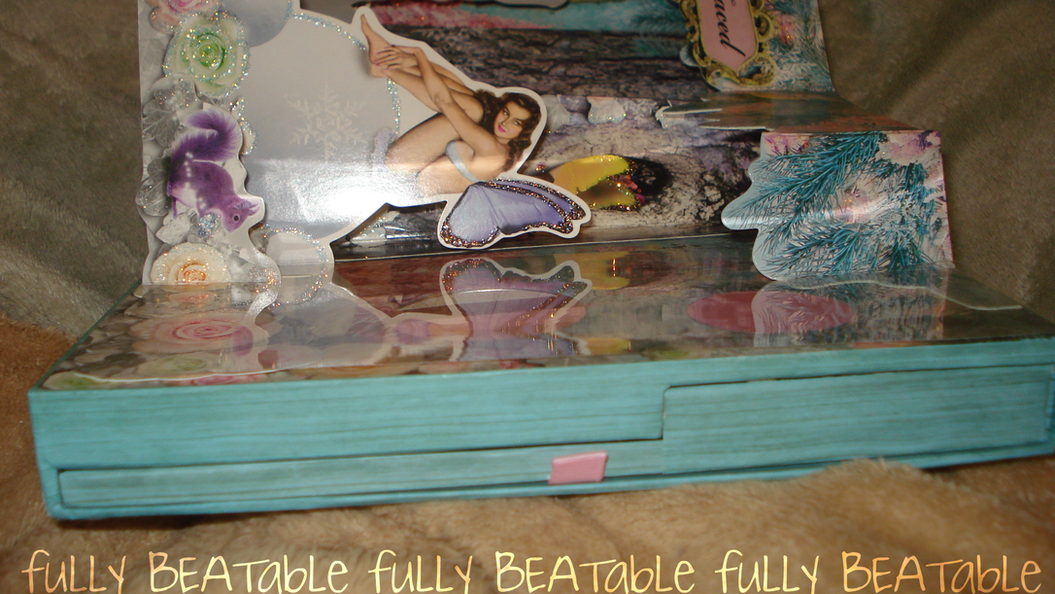 SHADOW INSURANCE & GLAMOUR GLOSS
[both in full size]
In Pillow Talk. A mauvey nude lip plumper with shimmer. I like the color & of all the plumpers I've tried this is one of my favorites. It has no harsh sting just a slight minty tingle that leaves after a couple seconds. Its slightly thick but it lasts for a long time.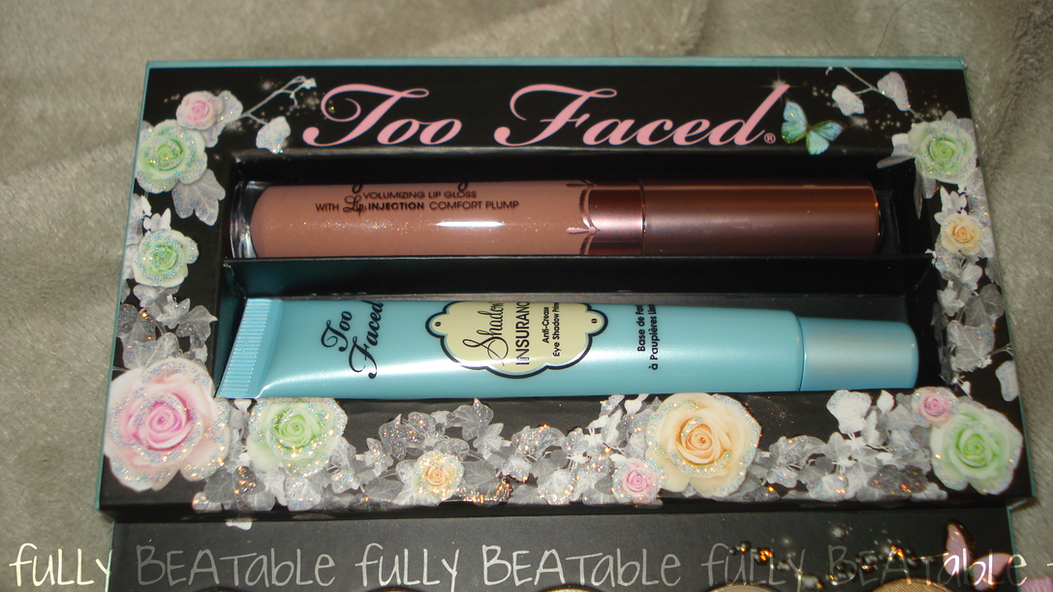 My only gripe -- The brush came out frayed on the gloss. After reading several reviews on Sephora a lot of people complained that their's came frayed also.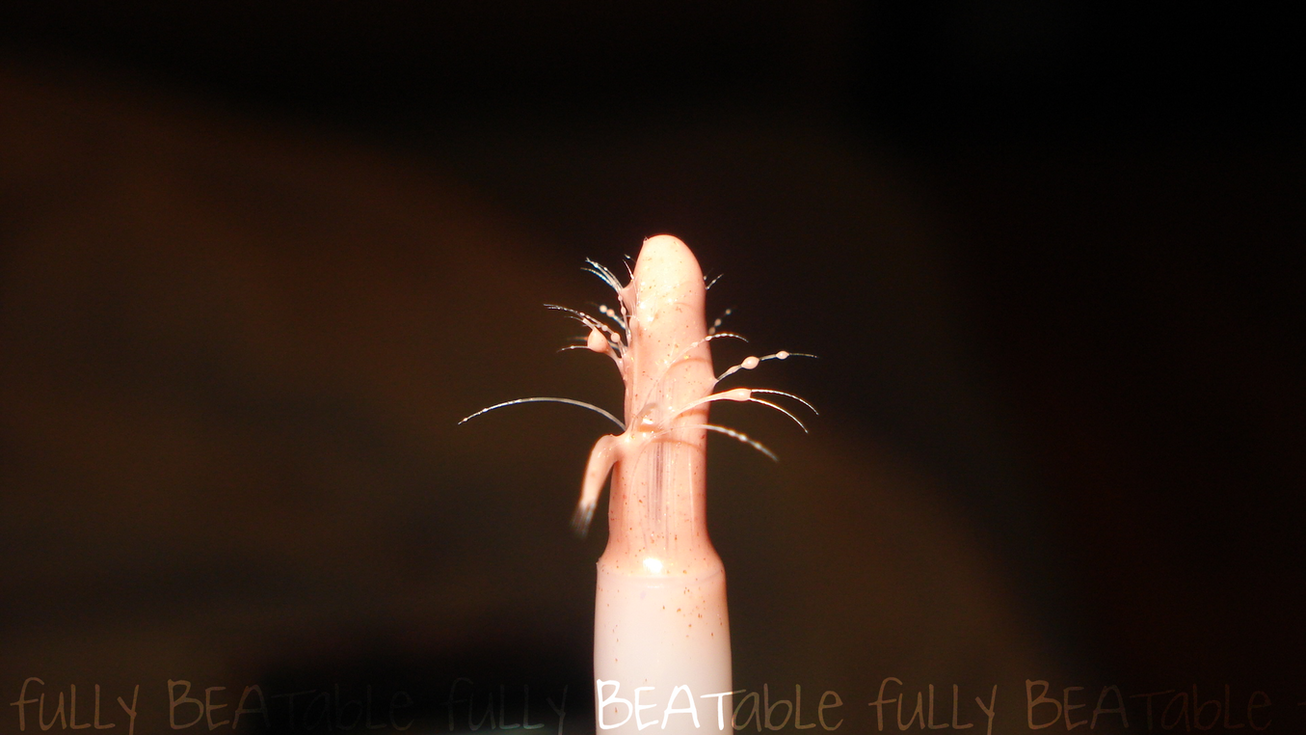 EYESHADOWS --
One of the reasons why i was attracted to this palette is because I have been eying some of the Too Faced Duos as a quick way to just have 2 coordinating shadows for mornings when i'm running late. Well no need for those because more of them are in this palette & pigmented, might i add !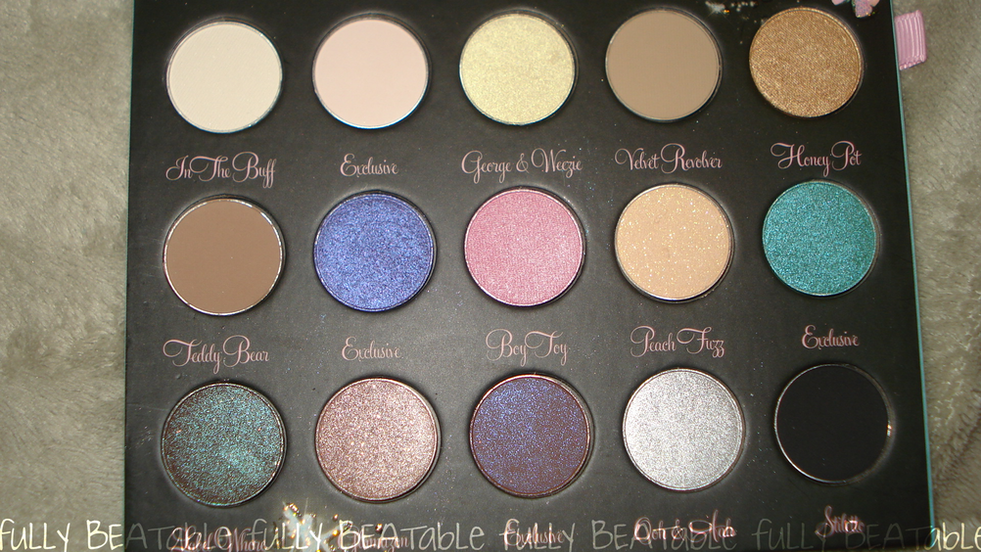 SWATCHES!
Pillow Talk Glamour Gloss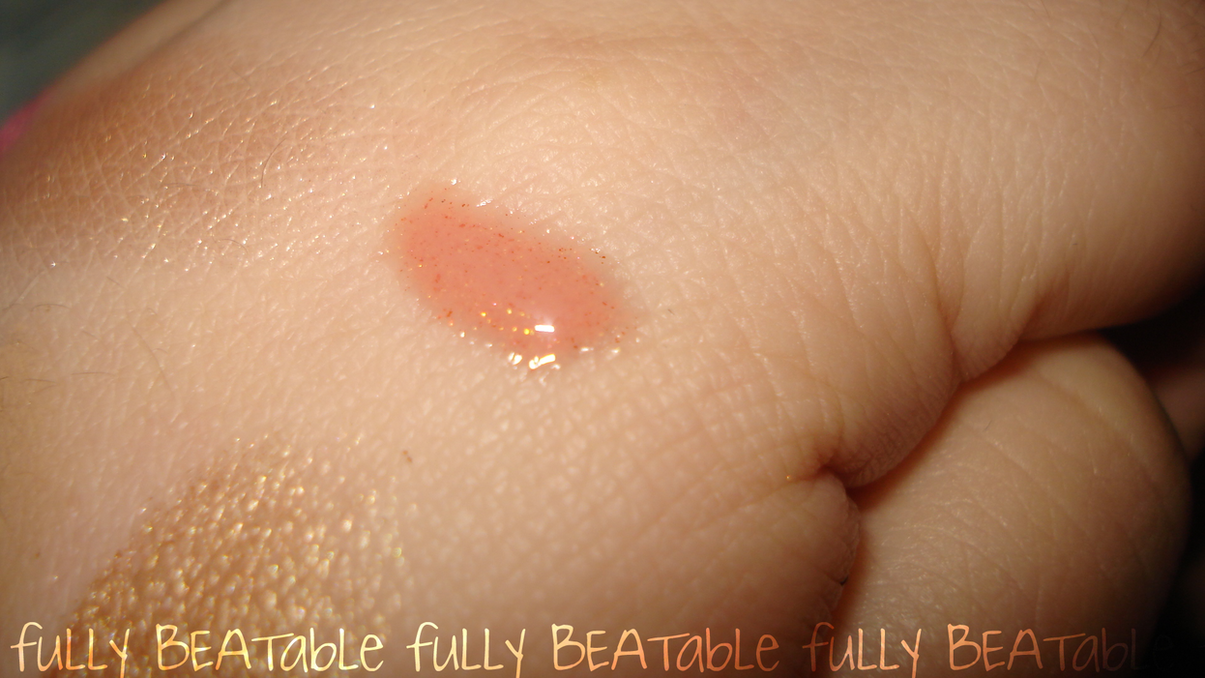 [left- right]
La Vie de Rose & Snow Bunny Bronze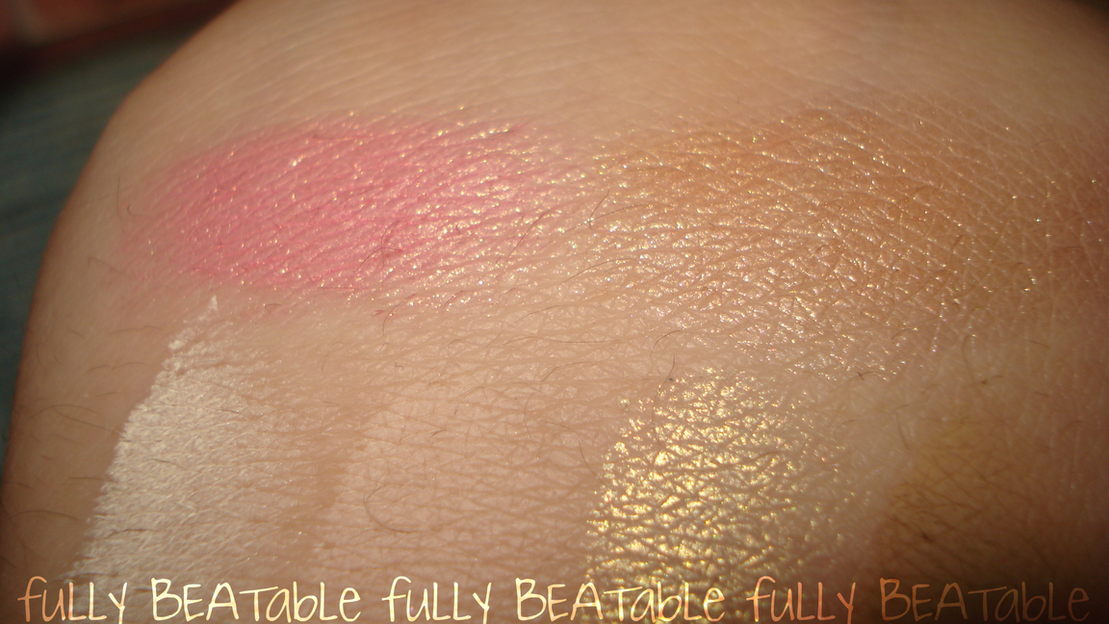 [left-right]
TOP ROW
: In the Buff, Exclusive Nude, Georgie & Weezie, Velvet Revolver, Honey Pot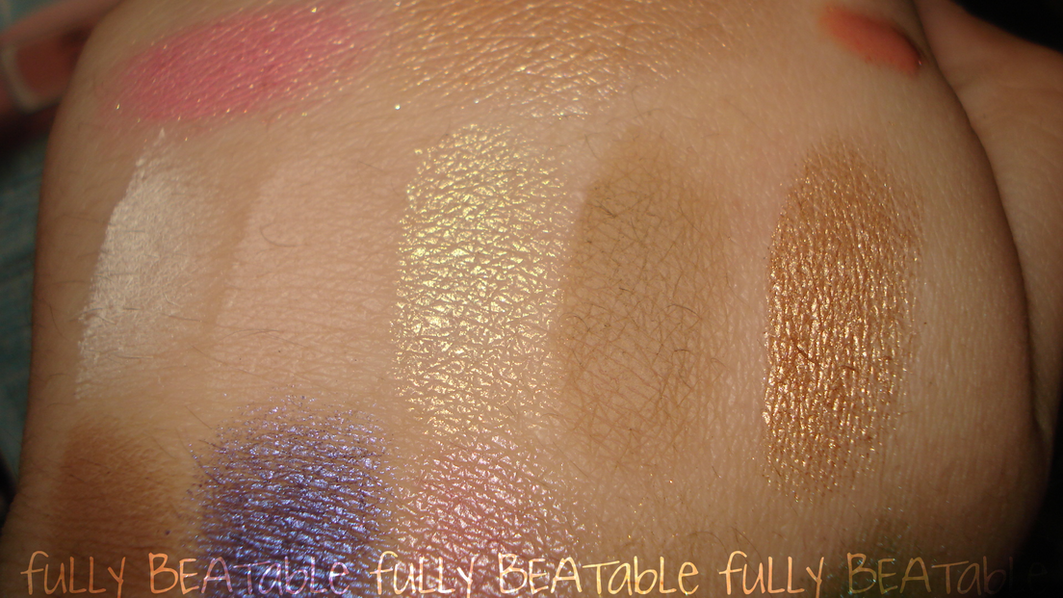 [left-right]
MIDDLE ROW
: Teddy Bear, Exclusive Purple, Boy Toy, Peach Fuzz, Exclusive Green/Blue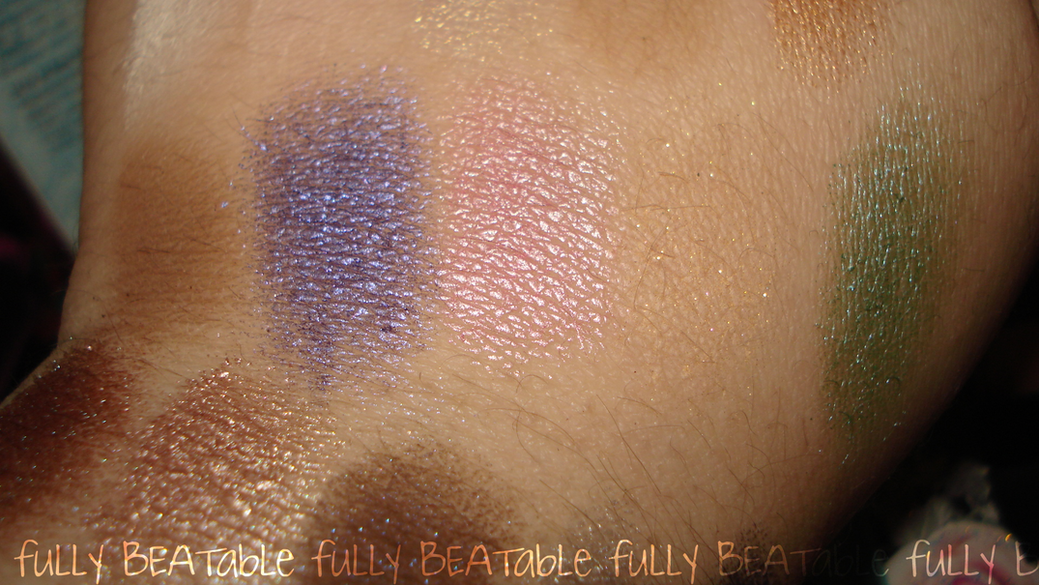 [left-right]
Bottom Row
: Label Whore, Glamazon, Exclusive Plum, Ooh & Aah, Stiletto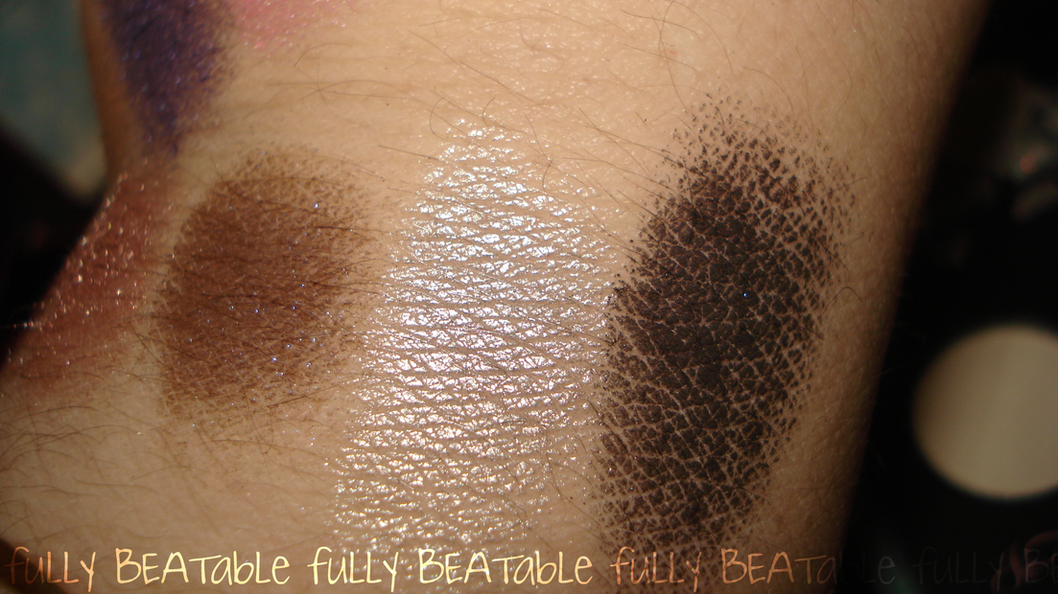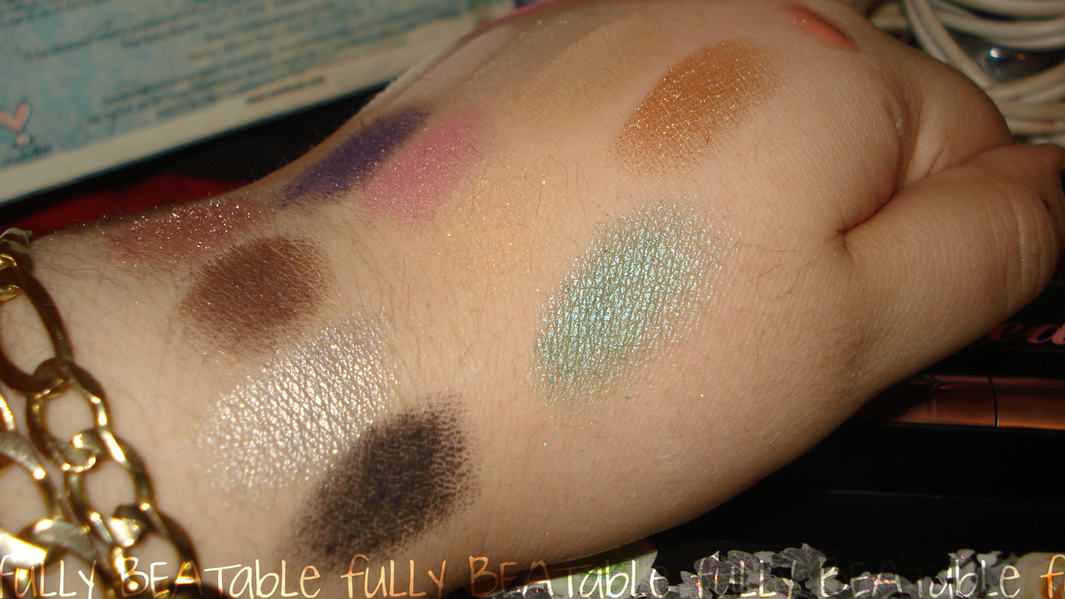 FINAL THOUGHTS
I love this palette & its even better because its CRUELTY FREE! Its everything I need in the morning or at night to throw on a quick & easy look. Stiletto eyeshadow is by far the most pigmented, smoothest Black I have EVER tried! Ooh & Aah did not turn blue silver on me as usual with most silvers. Most of the nude & neutral colors are mattes but smooth & buttery! I also like that they threw in some bright colors to change it up. The gloss is the perfect nude for any look created with this palette. I liked that it included FULL SIZED Shadow Insurance & Gloss! The original cost of the palette is $49 so both of those 2 products combined cost as much.
I've been testing it out for weeks and have had no problem with anything except the gloss wand being frayed! It is sold out on Sephora [dot] com BUT try your local sephoras as it might still be in stock!
xOxO
BEVERLY