Everytime I hear about the new MAC collection, Peacocky, I always associate it with the Katy Perry song. lol Anyways my boo boo Kei gave me a giftcard to MAC for X-mas that needed to be put to good use so I went to take a look at Peacocky... The collection is GORGEOUS! The colors are all beautiful, pigmented & go on smooth! The lipglosses are pretty too! They are lip a fusion of lip glosses & lipsticks. I didn't pick up that much because one of my resolutions was to not purchase so much make-up this year, tho I'm regretting not picking up another eyeshadow ...
[Mega Metal shadows in Sex-pectations& Centre Stage, StarViolet Eyeshadow, & Studio Sculpt fondation]
Sex-Pectations Mega Metal Eyeshadow
-- Burgandy w/ a copper undertone

Centre Stage Mega Metal Eyeshadow -- Chocolate Brown w/ Gold particles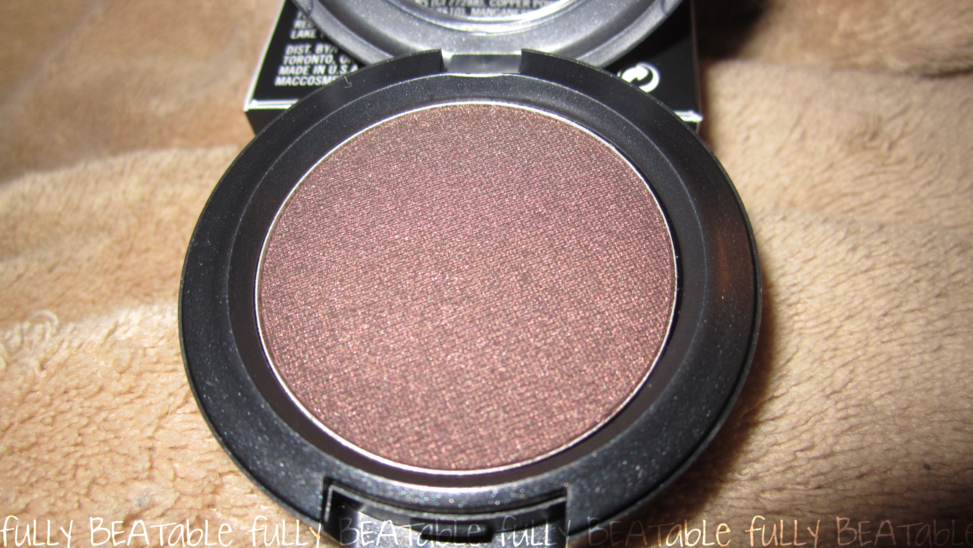 Star Violet Eyeshadow
-- Brown tinged Plum
SWATCHES
[left-right] Star Violet, Centre Stage, Sex-pectations
over Studio Sculpt NC20
In the picture you can see how much richer in pigmentation these new shadows are to the original ones, not to mention almost double in size for a couple dollars more. I regret not picking up paparazz-she ... I think I NEED it lol!
What did you pick up for this collection???
xOxO
BEVERLY