I did this today as my niece requested that I do blue, purple and green LOL random but I changed it up and did aquas with a pop of purple. Anyways my other niece said i looked like a mermaid with my make-up and the red hair LOL i wish tho. I love Arielle, she was one of my favorite Disney Princesses along with Jasmine.
OH and I've gotten emails of where I buy my make-up and such because its limited or another brand name beside MAC and blahhh .... well i've been buying make-up for some years now but you can use whatever have! Its make-up don't limit yourself. If you really want something thats limited check a CCO they might have it or check MAC's permanent line or branch out to other brands. Honestly there is not really such a unique color out there that can't be duped. My MUD products i got because i went to school there many moons ago. They have 2 stores 1 in Cali & 1 in NYC. AND they are being picked up by salons. If you want to check out their products or buy online check out the
MUD shop.
BEN NYE can also be found online but i have never order it online so IDK what online store you should order from sorry =/.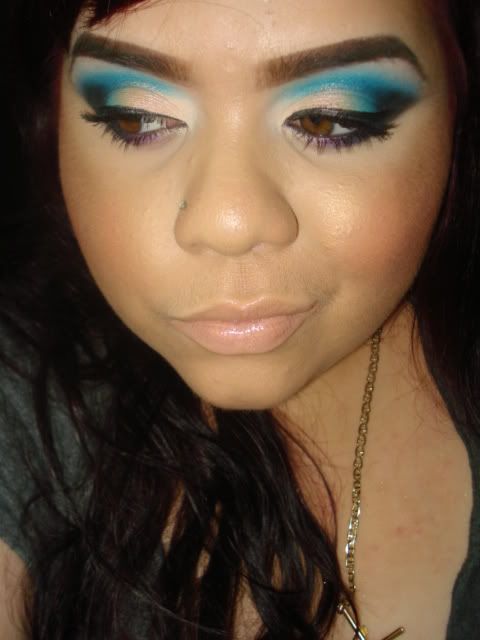 EYES
UDPP
MUFE white flash color
MAC shadows-- Vanilla, Aquadisiac, Cool Heat, Gulf Stream, Creme de Violet, Parfait Amour, Climate Blue, Carbon
MUD cosmetics Pixi shadow (its like a smoother MAC motif color)
L'oreal Liner intense liquid liner in carbon black
ELF brightening eyeliner in black
LANCOME cils booster
L'oreal Voluminous mascara in Black
COVERGIRL lashblast fusion in Very Black
NYX brow powder duo in dark brown
FACE
MAC face & body c2
MAC select cover-up NC20/30
MUD cosmertics loose powder in zero & buttercream
MAC eversun blush
MUD cosmetics warm bisque blush
Bare Minerals genuine jade powder
LIPS
MAC enchantress lipglass
LANCOME simmer juicy tube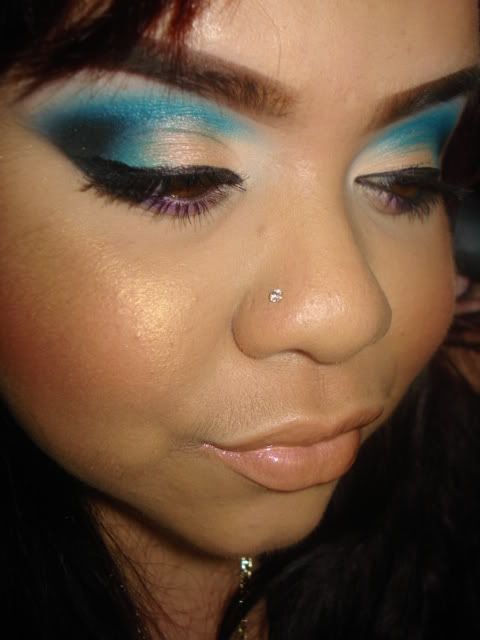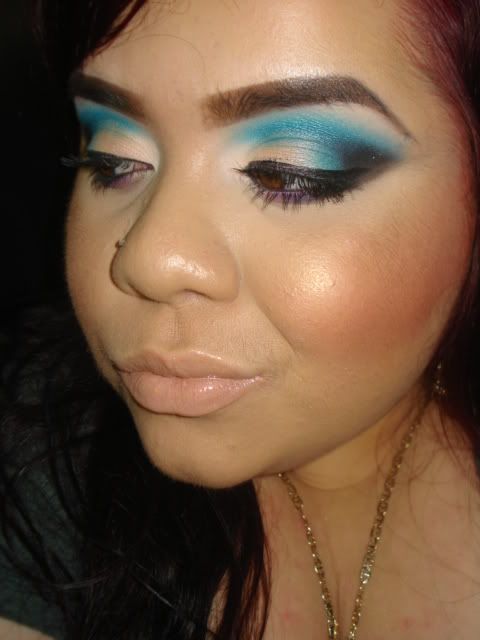 thats all my loves! questions, comments or concerns always appreciated! and if anything tweet me i'll get back to you ASAP =]
love & lipgloss
Beverly