Who loves Revlon Colorstay???? I tried it because I saw so many ladies all over with bangin' skin in their photos but Guess what??? I DIDN'T LIKE IT! It didn't look good on my skin and it was really heavy. AND my skin hated it 2 days later and my skin is dry and itchy. Plus it didn't match my skin tone. I'm really yellow-olive and none of the colors matched my skin ... OH WELL i guess ...
ANYWAYS
Sometimes I go through times where I can't come up with a new combination to save my life so I revert to an old combo BUT I hate do the same thing over and over and over again ... So I was looking through the MAC combination list website and Passionate isn't the color I was looking to use but I liked the combo so today I tried it out. Obviously I tweaked it to my liking. & my camera was cooperating SO i got lots of pix sorry lol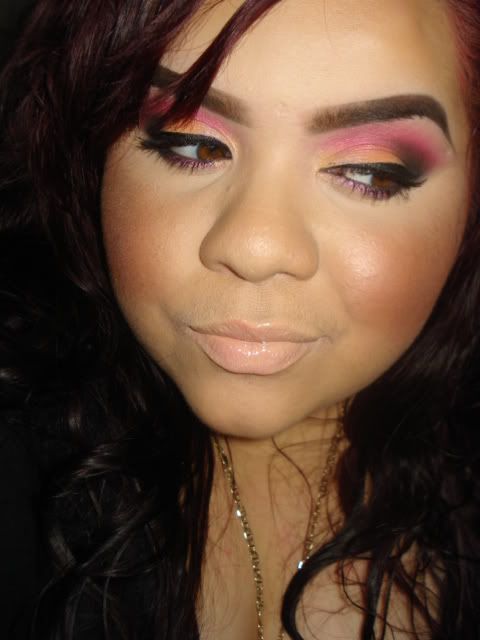 EYES
Urban Decay Primer Potion
MAC eyeshadows -- Motif (inner lid), Samoa Silk (2/3 lid), Passionate (crease), Spiced Chocolate (outer V), Carbon ( deepen outer V)
MAC Naked pigment (highlight & inner lid)
MAC kitty power liner (lower lashline)
L'oreal lineur intense liner in carbon black
ELF brightening eyeliner in Black
Lancome cils booster
L'oreal Voluminous mascara in Black
Covergirl lashblast fusion in Very Black
NYX brow powder duo in dark brown
FACE
MAC face & body c2
MAC select cover-up NC20/30
MUD cosmetics loose powder in Zero & Buttercream
MAC MSF natural in dark (bronzer)
MAC emote blush (contour)
MAC cubic blush
MAC stereo rose msf (over hyped, i think anyways)
LIPS
concealor & powder
MAC euro beat dazzleglass (kinda like smile dazzleglass)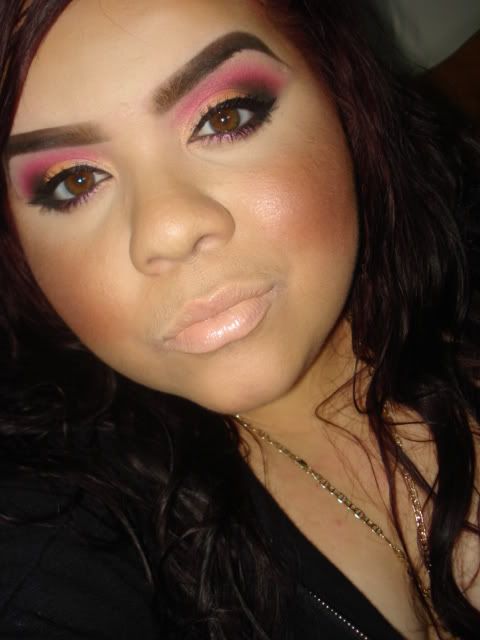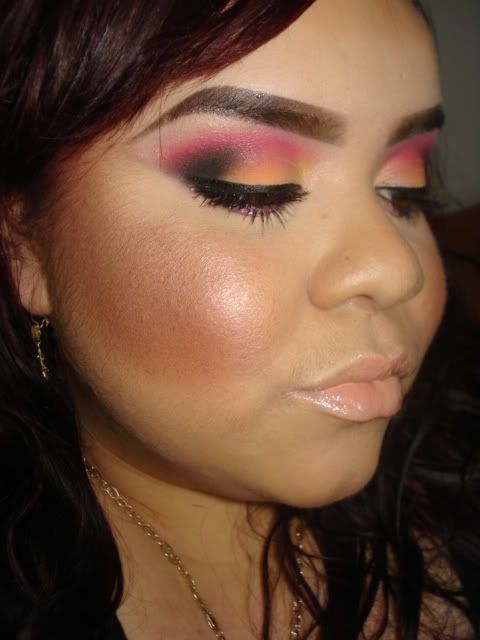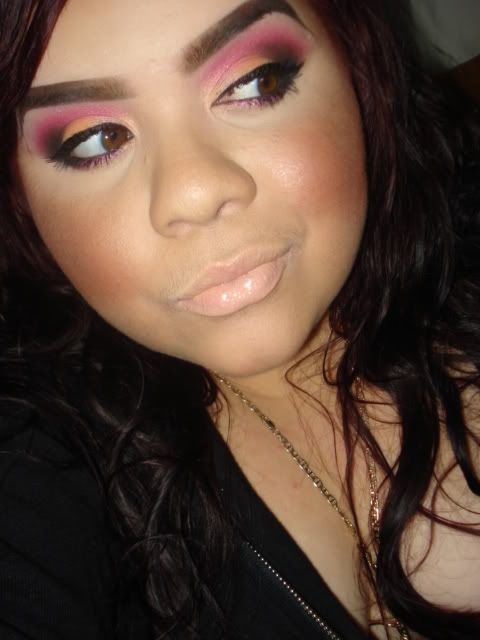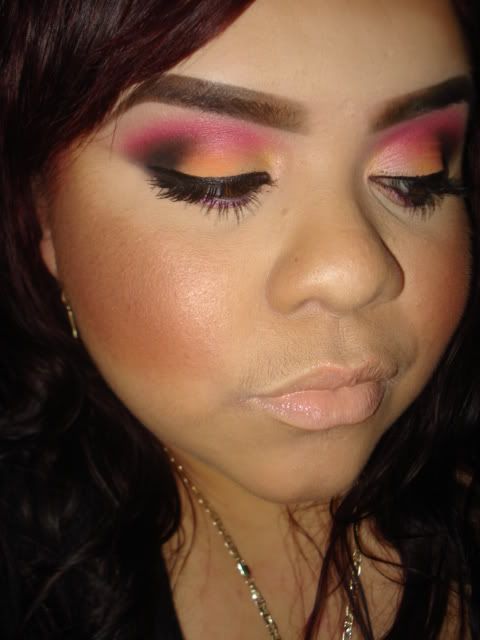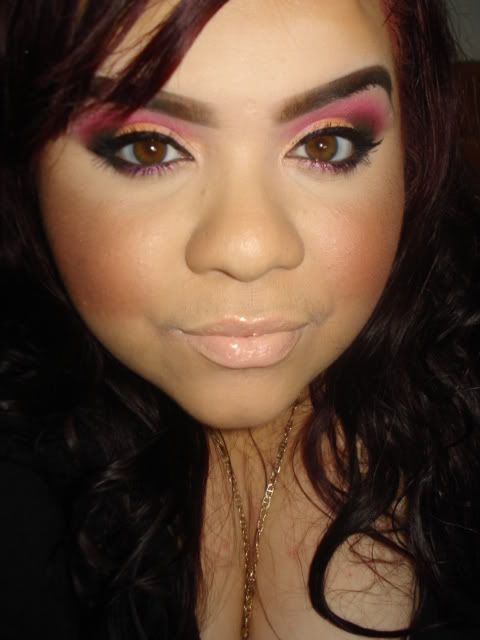 thats a lot of fotos sorry =/ ....
I've really been liking Kim Kardashian's Make-up as of late even more than before. Maybe i'll do a picture tutorial what do you all think???