I already had Lust & Greed which I purchased months back when Walgreens had a Buy One Get One Free SALE. Loved both of them. Although I had seen Vanity & Pride I didn't pick them up. I didn't know what I was missing out on. Vanity has become one of my most used palette since. Seriously I use it everyday! I love the matte beige color as a highlight & the matte camel color in my crease. AnyWho onto the goodstuffs ...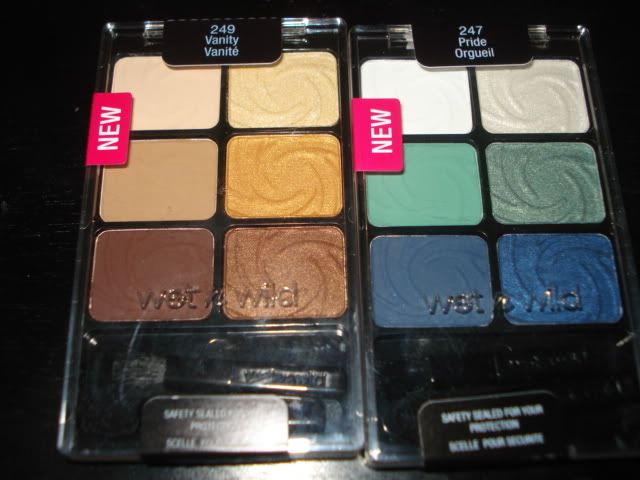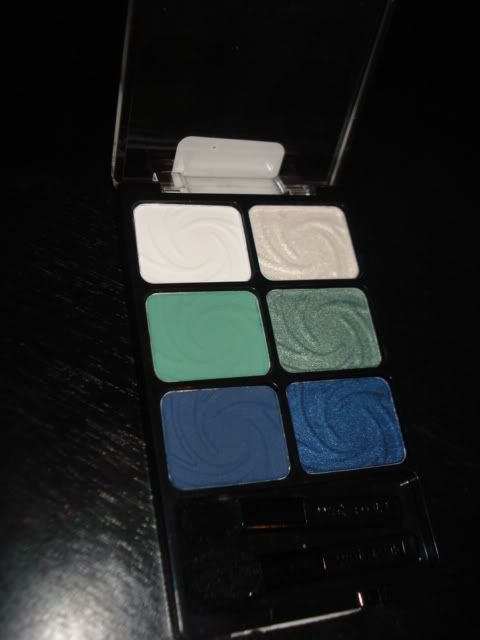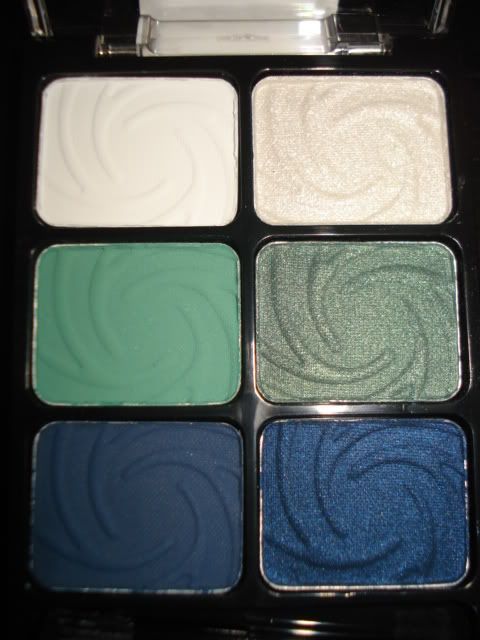 Matte White, Chunky frosty White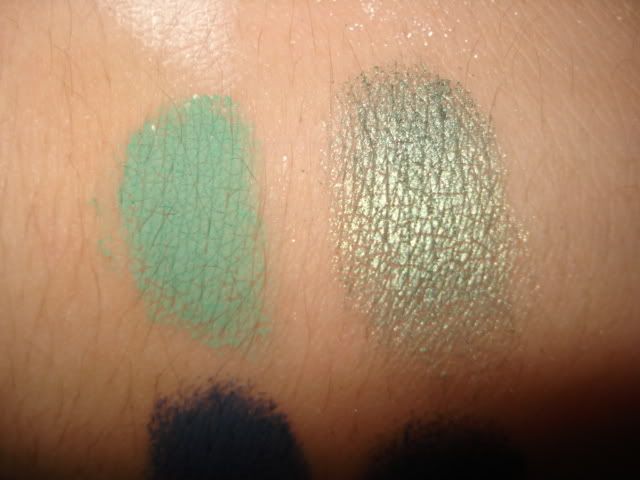 Matte medium green, Frosty green with blue sheen
Matte Dark Navy blue, Frosted dark blue
With the exception of the Chunky frosted white color they all went on smooth as butter. The swatches are with no base so you can see they are pigmented. The matte green reminds me of a Better Mac newly minted shadow. The matte blue reminds me of Mac Nehru. The frosty blue reminds me of Mac deep truth. If you want any of these shadows definitely invest in this palette. OBVIOUSLY it doesn't have the sleek black packaging BUT I feel that if the shadow works at a fraction of the cost I dismiss the cheap looking packing. The packaging isn't important.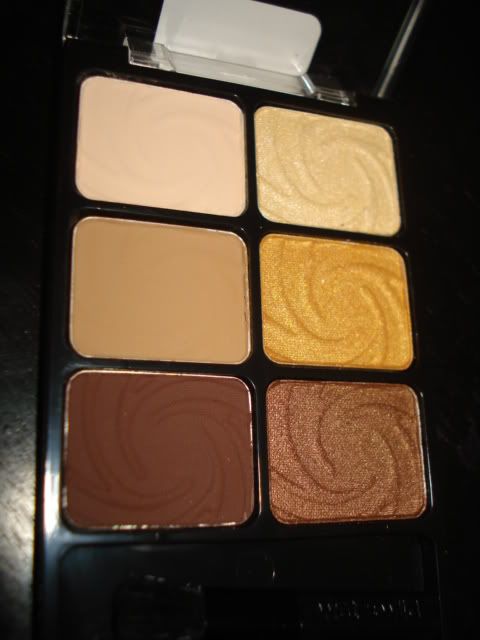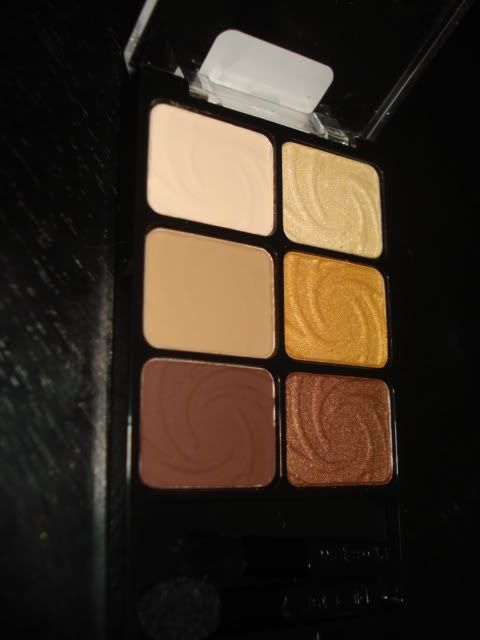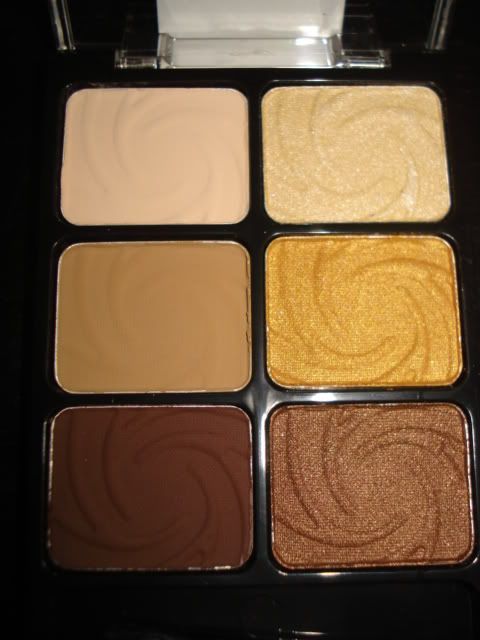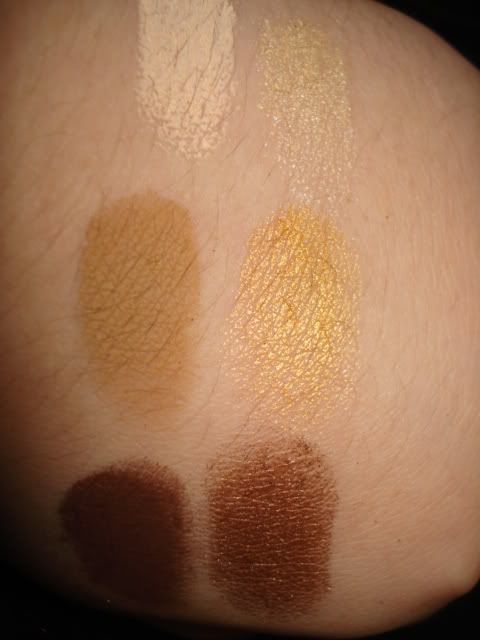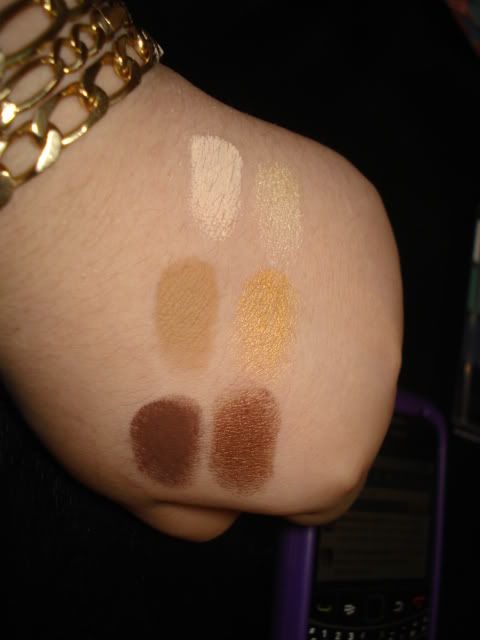 LOL I was tweeting in between pictures ...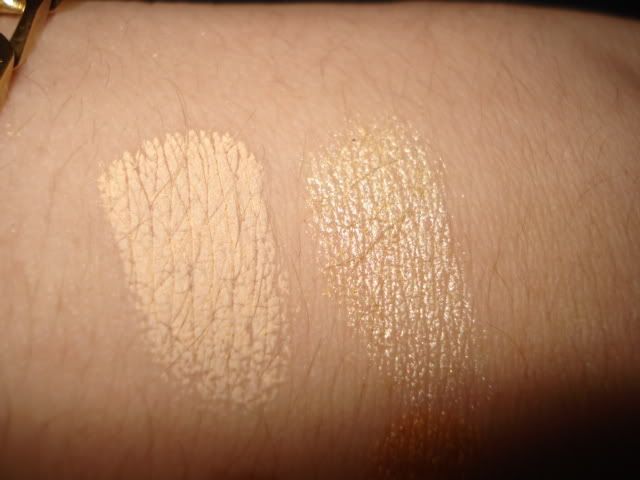 Matte Beige, Shimmery Pale Gold
Matte Camel Color, Shimmery Gold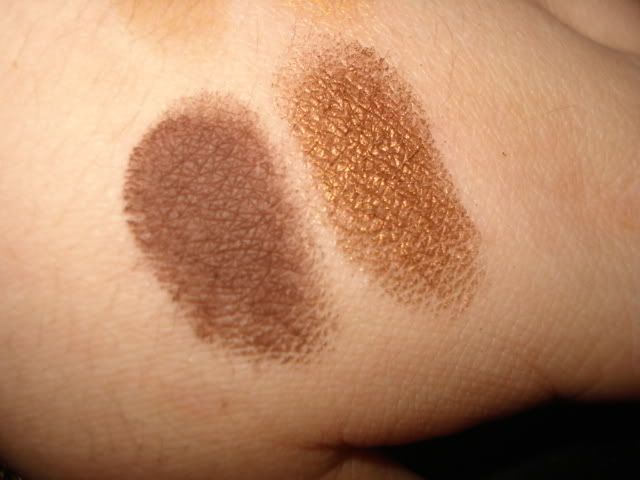 Matte warm brown, Shimmery Bronze Brown
HANDS DOWN my favorite palette and I'm not a neutral type of girl. That should tell you lots =]. The mattes are smooth and so are the shimmers. The matte beige reminds me of brule. The shimmery light gold reminds me of nylon. The matte camel reminds me of soft brown. The matte brown reminds me of expresso. The shimmery brown reminds me of a warmer bronze. Def. a must pick up for everyone.
xOxO