Just a quick look a threw together today. I helped my mom cook all morning so I didn't have that much time to get ready BUT I liked the way this came out. It would've looked much better if i had liner on but I was super jittery from drinking just coffee. OH! So last night I was at Targhetto & I came across the E.L.F. 100 palette & snatched it up! ALTHOUGH I was only looking for the 32! I must say with a decent base the shadows are pretty good! I'll keep playing around with it to give you guys the nitty gritty!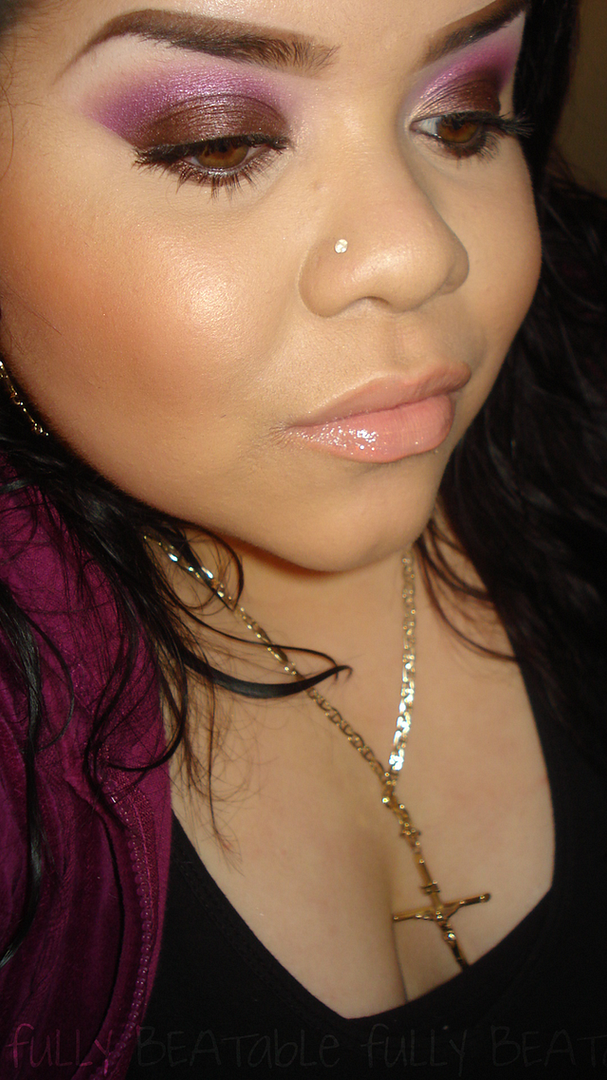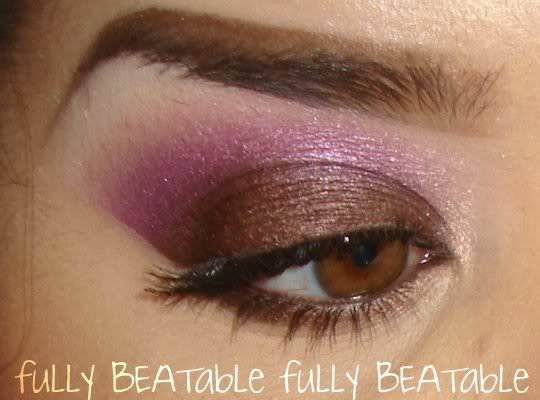 [SB: lightened up my brows =] i like it!]
MAC select cover-up NC20/30
MUD loose powder in Buttercream
URBAN DECAY Primer Potion
SEPHORA jumbo pencil in White 500y (lid)
E.L.F. 100 shadow palette -- Plum (crease), Chocolate (lid, lower lashline)
MAC Vanilla Pigment (inner corner, brow peek)
WET & WILD Vanity Palette-- Matte Beige (highlight)
E.L.F brightening liner in Black
L'OREAL Voluminous Mascara in Blackest Black
MAYBELLINE Define -A- Brow in Dark Brown
WET & WILD Vanity Palette -- Matte Camel color (beginning of brow)
MUD cosmetics shadows -- Taupe (middle of brow), Espresso (tail)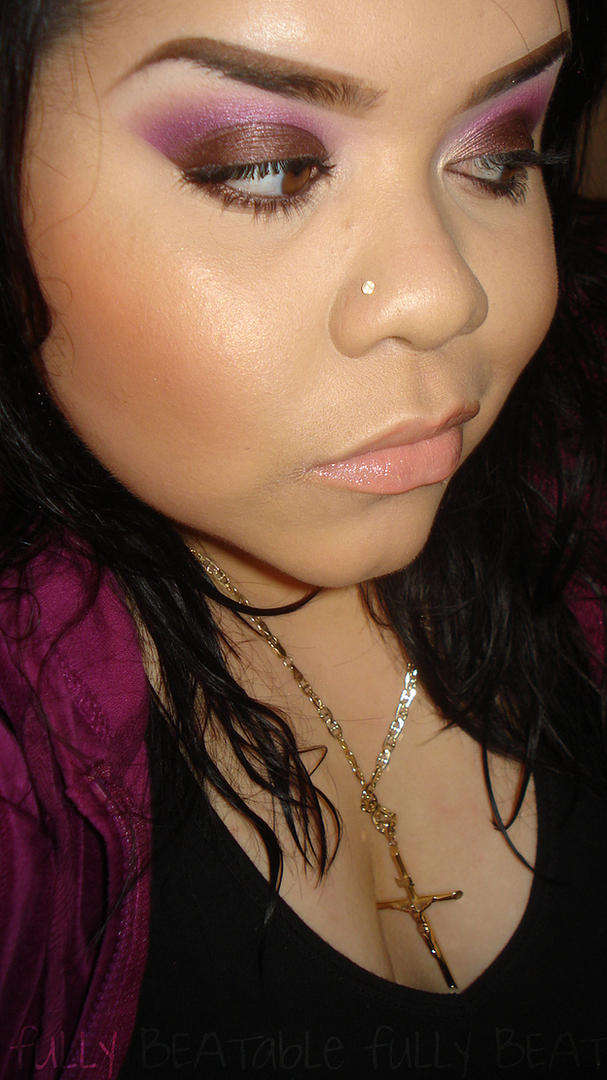 SO HOW WAS EVERYONE'S HOLIDAY??
No food pictures! I was starving I dug right in! My mom & I made Turkey marinated in Mojo, Pernil that i had marinating for 2 days in my Goya spices =], Baked Mac & Cheese, Rice, Green Bean Casserole,
stuffing, cranberry sauce, mashed potatoes, mashed sweet potatoes, & gravy! So much food, so many friends & family & so many good memories!
BEVERLY