I love holiday time for things other than the gifts (tho i LOVE presents LOL!) When I saw China Glaze's Holiday sets I knew i had to find them. I usually get all my China Glaze stuff at Sally's but I'm fed up with them. [SB: I've been going to the same sally's for over 5 years longer than that probably. YET the manager still follows me around like I'm some sort or criminal. I DO NOT & have NOT stolen anything ever! She's so obnoxious & rude with her side comments I'm over it!] Well I jumped for joy when I saw the giftsets at my professional only beauty supply. I snatched one set up quick!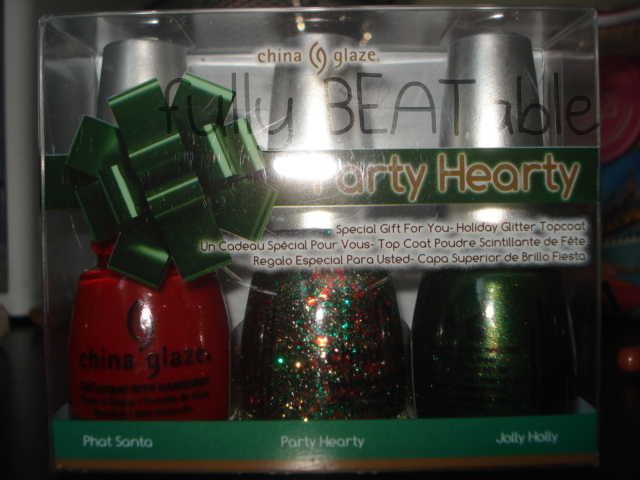 JOLLY HOLLY-- Emerald Green w/light green shimmers
PHAT SANTA -- True Red jelly cream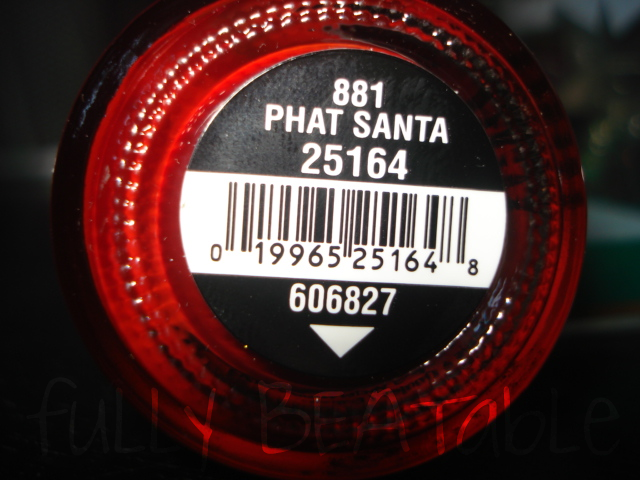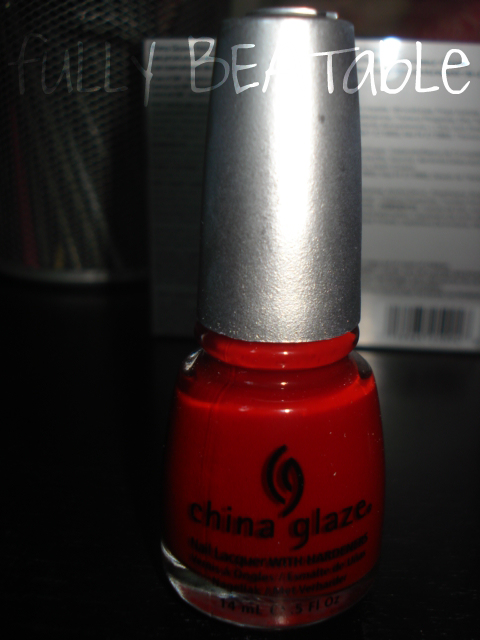 PARTY HEARTY-- mix of red, green, silver & gold glitter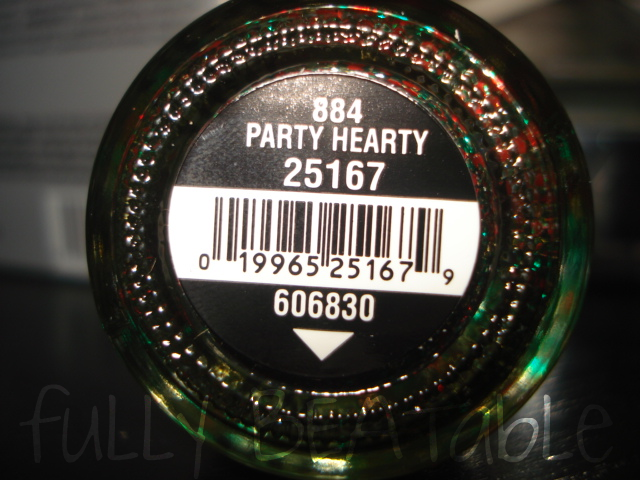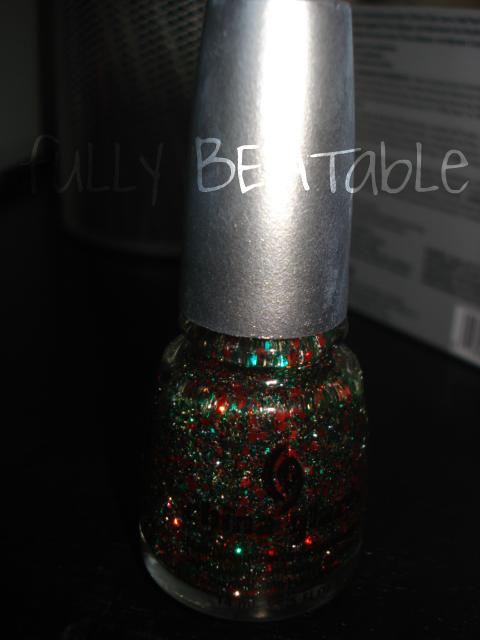 SWATCHES-- THUMB: Phat Santa , POINTER: Phat Santa + Party Hearty, MIDDLE: Party Hearty, RING: Jolly Holly + Party Hearty, PINKY: Jolly Holly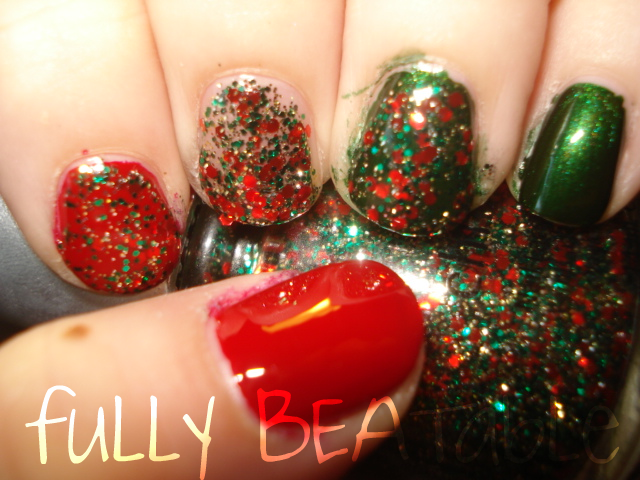 [SB: i'm going to buy some nail wheels to use instead next time LOL]


I used 3 coats for all fingers. Phat Santa is a cross between a jelly & a cream. Jolly Holly has a light green shimmer sheen. Party Hearty is only glitter.
xOxO
BEVERLY