So after weeks of stalking my local Rite Aid, CVS, & Walgreens for these I finally found....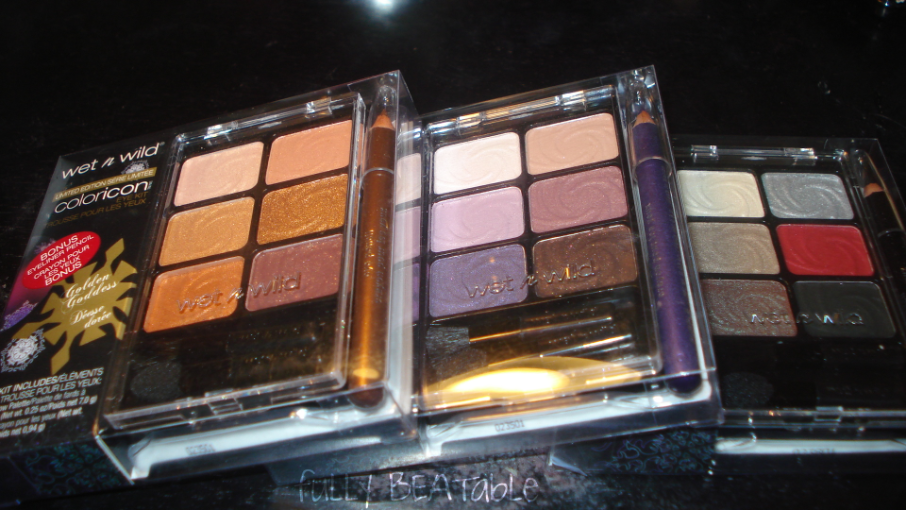 I was so EXCITED when I found these. I was going to pick up all 4 because Walgreens was having the 50% off sale. But apparently I soon found out that was not so. When I asked the girl in the cosmetics department she said NO. I showed her the ad in the flier which said All Wet & Wild Cosmetics 50% off, so she proceed to call some guy that was on his way out. He was so nasty when he responded to my question. His tone was demeaning & his response was that it was a "holiday set". Before I could even get anything out he proceeded to leave. I almost didn't buy them but they are the ONLY place in my area that I have seen them at. I don't like places that give bad customer service ESPECIALLY when I frequent & recommend them to others. I go out of my way to this same Walgreens many of times even tho I live down the street from a Rite Aid & CVS. Well that is NO MORE!
I've heard mixed responses from other Bloggers who have gotten the discount & some who haven't. Also in the Holiday Collection they have nailpolish duos. I was going to pick some up but again my experience prevented me from doing so. When my Rite Aid puts them out I shall pick them up because the were pretty & sparkly.
I LOVED all these palettes. The texture was smooth and pigmented. No duds. Can't wait to put them to use tomorrow well later today. I am happy I decided to get them i'll probably get the other one soon.
I'll post more pictures, swatches & dupes later today!
xOxO