As requested by Starfckk on twitter she wanted to see the palette with the Red shadow first.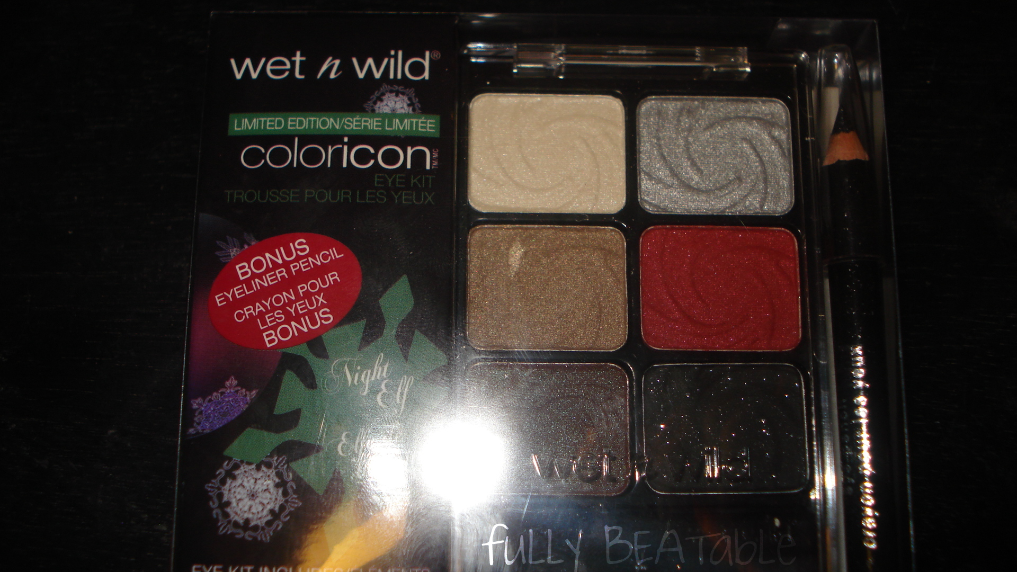 I will honestly admit I wasn't interested in this palette when I saw others pictures. But as soon as I swatched the colors, I fell in LOVE. They were all smooth and pigmented.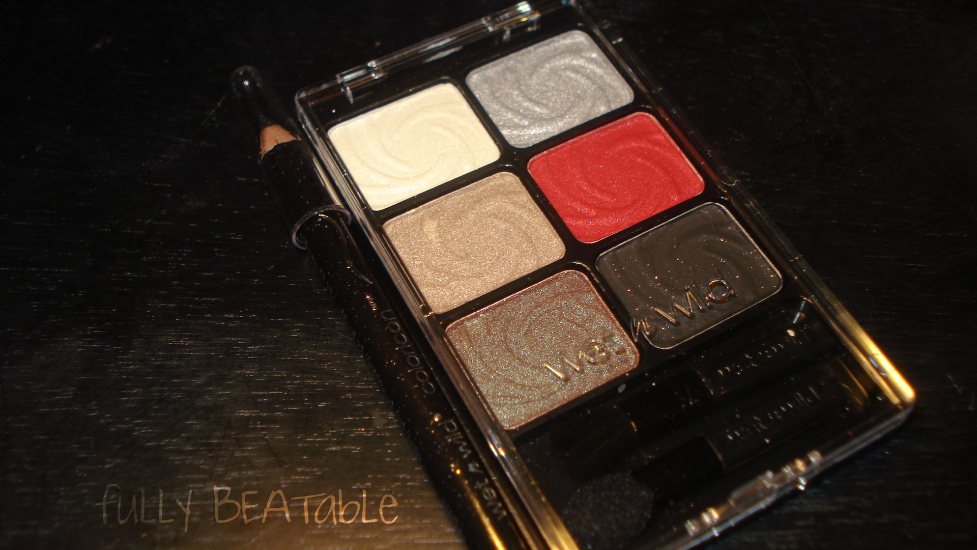 This was the most talked about palette, i think, because of the red shadow & the mac club dupe. I thought the red was going to be a chalky matte but I was wrong.
In the permanent Color Icon Palettes there are always 3 matte colors & 3 shimmery ones. That is not the case with this palette. All 6 colors have some kind of shimmer in them. But its not unbearable.
TOP ROW:
Shimmery Off- White Color -- A creamy white color
Shimmery Silver-- A true silver almost metallic
MIDDLE ROW:
Shimmery Taupe -- a Warmer/lighter version of Patina.
Shimmery Red -- A true red with red flecks
BOTTOM ROW:
Shimmery Red Brown w/ Green Sheen -- A supposed dupe for Club
Shimmery black w/ silver glitter
Includes a mini black liner that has silver glitter flecks which goes on smooth & pigmented.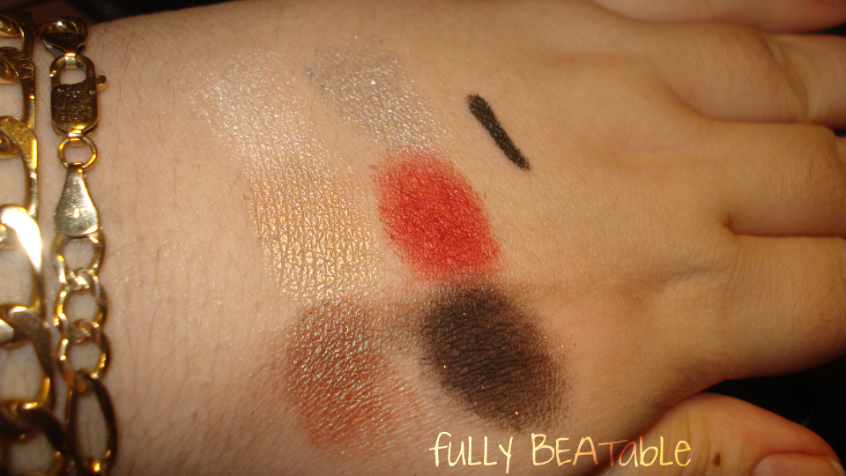 DUPES
Shimmery Blacks w/ silver glitter comes a dime a dozen. Urban Decay Oilslick & Mac Black Tied to name a few .
Shimmery Red Brown w/ Green sheen VS. MAC Club -- Club is less red. W&W reminds me more of Urban Decay's Lounge (couldn't find it). They both pull more Red Brown than Green sheen like Club does.
This palette is a must buy especially because its limited edition. All the shadows were smooth & pigmented. The colors work well together. & There are dupes for higher end shadows for only $5.
Are you going to purchase this palette???
xOxO
BEVERLY