Ok loves I'm almost back on track! Now if only my dad could finish my closet I'd be rid of the clutter in my room *sigh* One of these days LOL! Anyways this is the look I cam up with using the Wet & Wild Night Elf palette. By far my fav. one after using it. All the colors glided on. & the red was so pretty! To all those who are scared of using it DO NOT be! On the lid it turns into a holiday red no so much a true bright red.
[PS my one eye doesn't look blended BUT it is! I kept looking at the pics and blending over & over & in the mirror it was fine. The camera just wasn't picking it up =(]
EYES
UDPP
MUFE red & white flash colors
WET & WILD brulee shadow (highlight)
WET & WILD Night Elf Palette -- All colors except the silver
L'OREAL Lineur Intense Liquid Liner in Carbon Black
Rimmel Kohl liner in Black
L'OREAL Voluminous Mascara in Blackest Black
BROWS
MAYBELLINE Define -A- Brow in Dark Brown
random concealer
FACE
MAC Face & Body C2
MAC Select Cover-Up NC20
BEN NYE Banana Visage Poudre
MAC MSFN in Dark (bronzer)
MAC Emote Blush
MAC Enough Said BPB
MAC Vanilla Pigment
LIPS
MAC Sublime Shine ??? Dazzlecream
CAMERA WHORING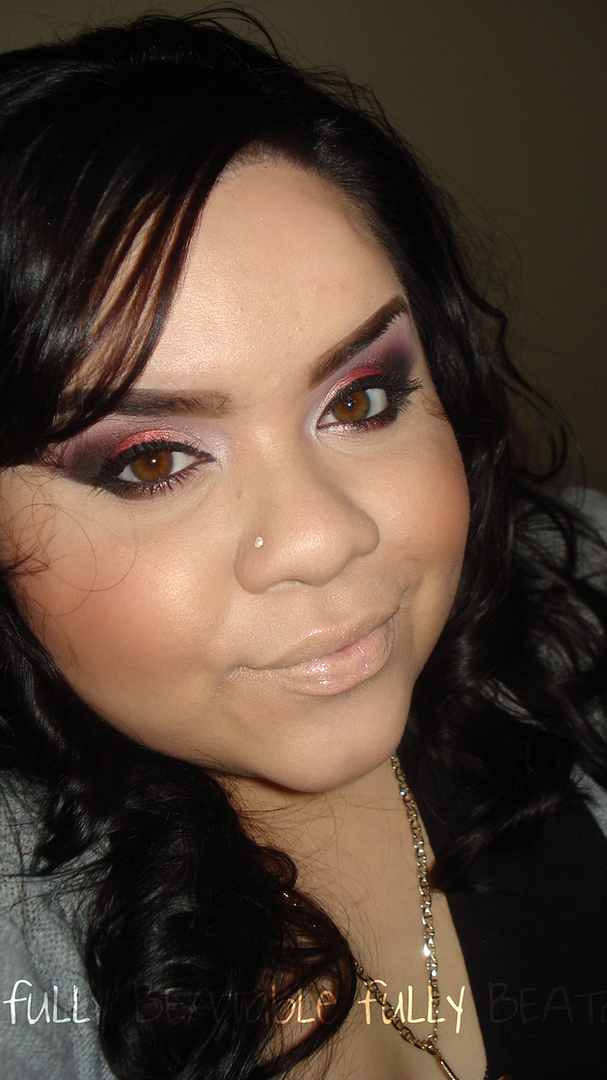 [Hair Done, Make-Up Done, Party Time LOL!]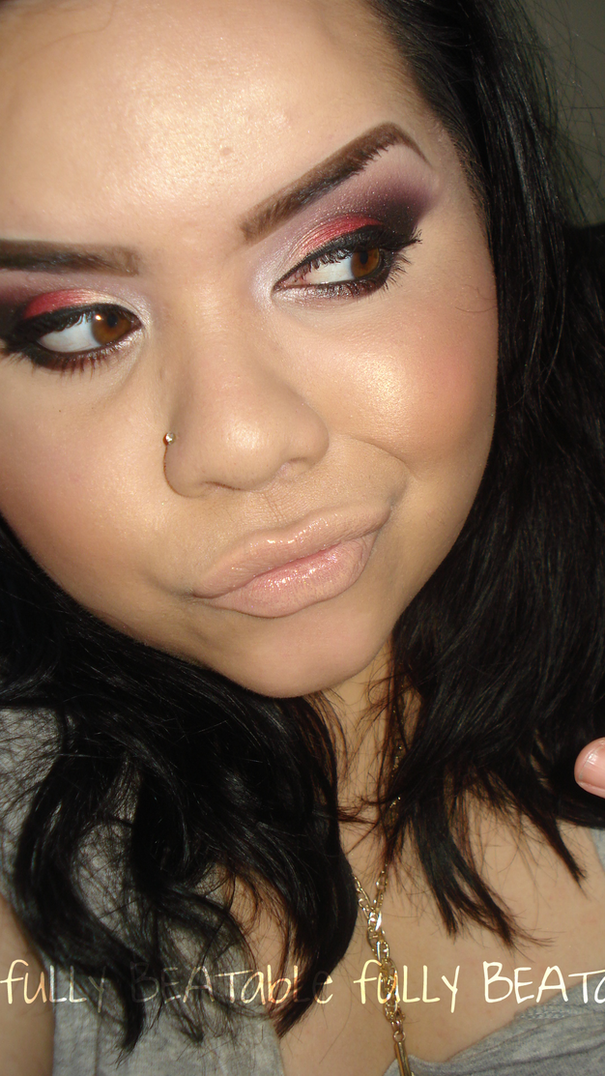 [My Jersey Shore Face LOL! Felt like being silly]
Have A Great Weekend Dolls!