Love her or hate her you have to admit she's ALWAYS put together hair, make-up, clothes shoes and accessories. From the first season of Keeping Up With The Kardashians until today it has been a major transformation. I LOVE HER! Idc about all the extra stuff people always talk trash about her about. We all have something we are not proud of. But she is everywhere and she's making $$$ doing it. I loved her make-up when Mario D. was doing it but she has gotten a new make-up artist as of late and i've really been loving all her looks lately. I loved her look for Lala's wedding & Khadijah's wedding.
Last week the Kardashians unveiled their new Beach Bunny Bikini line with a fashion show. I liked how her make-up was done in all matte's a change from the shimmery bronze smokey eyes she has been sporting as of late.
OH and I have a new found respect for mother's with young children seriously! Somehow I ended up watching my 13 month old nephew & 2 nieces and boy is managing to watch kids and stay pretty is hard! I didn't get to take many pictures because as soon as I was done they came down and were hungry! The nerve right! lol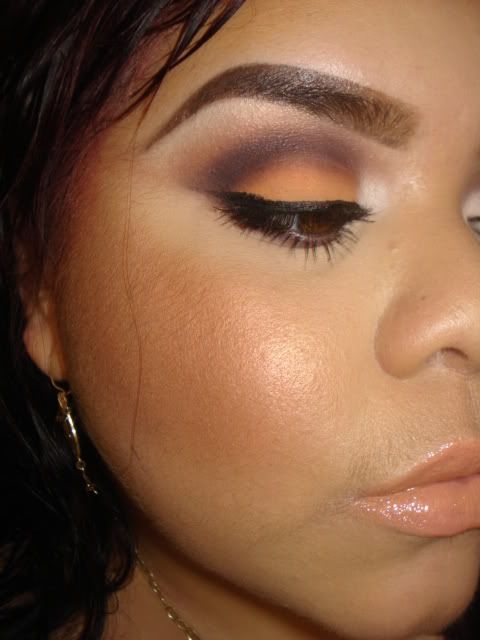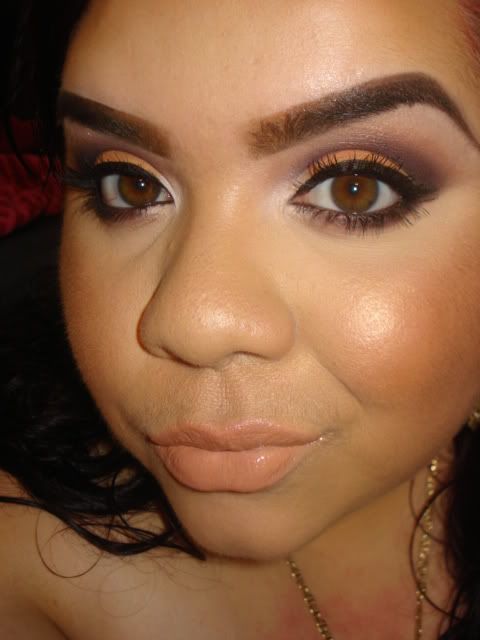 Urban Decay Primer Potion
MAC vanilla pigment (highlight)
MAC eyeshadows -- satisfy (inner corner), samoa silk (lid), tet a tint(transion color between crease & highlight), sketch (crease), shadowy lady (deepen crease)
L'OREAL lineur intense liquid liner in Carbon Black
NYX brow powder duo in dark brown
ELF brightening eyeliner in black
L'OREAL voluminous mascara in Black
COVERGIRL lashblast fusion in Very Black

FACE
MAC select cover-up NC20/30
MUD cosmetics loose powder in Zero & Buttercream
MAC msf natural in dark (bronzer)
MAC enough said beauty powder blush
BARE ESSENTIALS genuine jade (highlight)
So what do you think??? Is it close & would you like to see more looks like this??? Obviously i won't be doing the ones that there are like a zillion of on you tube ...
LOVE & LIPGLOSS